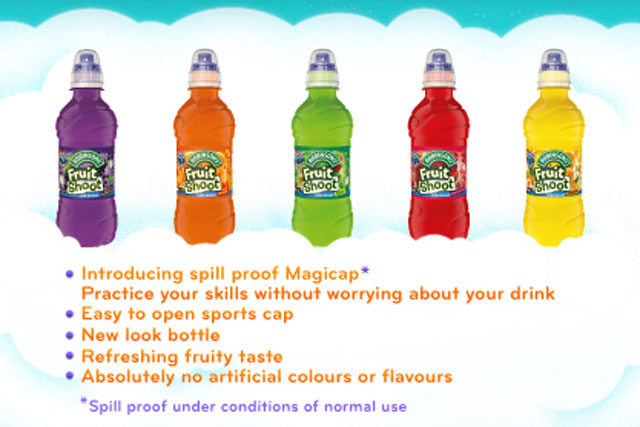 The soft drinks maker will run a national press campaign tomorrow (4 June) to inform consumers of the product recall.
Britvic is recalling the two drinks due to a "packaging safety issue" with the product's new caps, in what it calls a "precautionary measure".
The caps are believed to be the brand's new "spill-proof magicap", an easy-to-open sports cap.
The drinks are aimed at seven- to 11-year-old children, and have been supported extensively through integrated marketing campaigns.
Fruit Shoot Hydro's launch campaign from April last year featured a child playing a real-life version of a video game.
The recall does not apply to Britvic's other Fruit Shoot variant, My-5.
The soft-drinks maker said that consumers should return the bottles to the place of purchase where they will receive a full refund.
Britvic said: "Britvic Soft Drinks is recalling all Robinsons Fruit Shoot and Fruit Shoot Hydro packs, featuring the new design cap, due to a packaging safety issue."
Britvic Soft Drinks apologises for any inconvenience caused."
Follow Loulla-Mae Eleftheriou-Smith on Twitter @loullamae_es