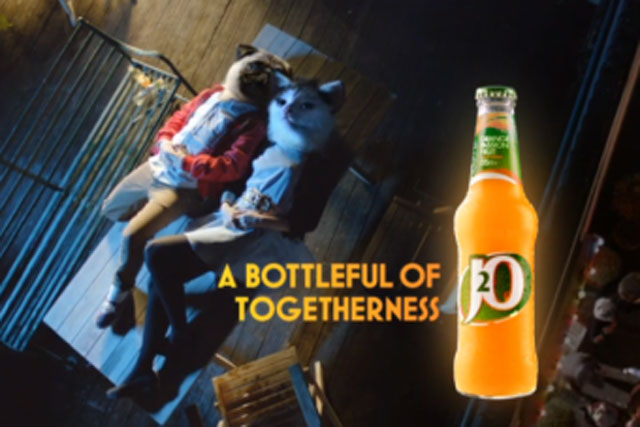 The deal includes the first sponsorships of 'Saturday Breakfast with JK and Lucy' and the new 'Sunday Breakfast' show with Jenni Falconer, as well as sponsorship of the Toby Anstis Saturday morning show.
J2O will also become the first sponsor of Heart TV, the channel launched last year.
The activity was devised by the WPP media agency M/six and will promote the juice drink's "made for togetherness" positioning, through sponsorship bumpers and weekly advertorial features.
To expand the sponsorships, J2O will be giving away £500 every week to help people enjoy their get-togethers and, in the summer, the Heart Angel teams will be giving out samples of J2O in Heart regions.
Jonathan Gatward, the GB marketing director at Britvic Soft Drinks, said: "J2O and Heart are the perfect media and brand partnership as we share a common goal – to make get-togethers even better.
"Radio is a key media channel for J2O to help us drive brand awareness and our weekend sponsorship will help to position J2O as the adult soft drink of choice when getting together with friends and family throughout the summer.
The former 'The Only Way Is Essex' star Wright started presenting Club Classics in December 2012.
Richard Park, Global Radio's executive director of broadcasting, received the Gold award for his contribution to the commercial radio industry, at the awards of radio news producer IRN.
Follow @MaisieMcCabe