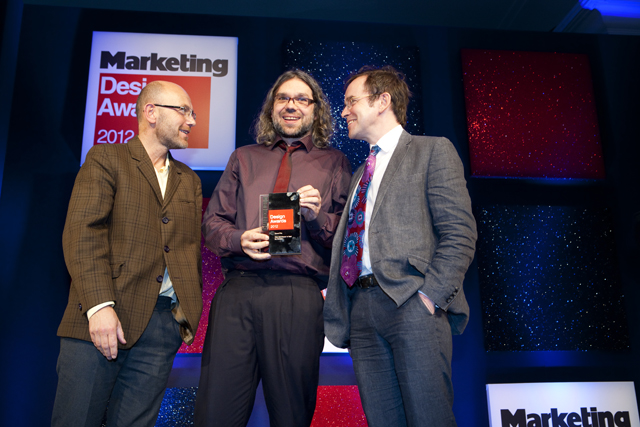 The Grand Prix is reserved for the entry that, in the opinion of the judges, has embraced the importance of strong design as an integral component in a successful marketing campaign in all areas, from start to finish.
Judges, led by Wayne Hemingway, founder of Red or Dead, praised the 'innovation', beautiful approach' and 'striking and appealing solution' that the designers had taken for the Brixton Pound, which aims to help support local businesses and encourage trade in the area. The work was created by agency This Ain't Rock 'n' Roll.
Jeremy Lindley, global design director at Diageo and one of the judges, said that the Brixton Pound had caught the judges' attention on a number of levels.
"It was brilliant to see design being brought to bear in a concept that is seeking to bring about social change and community cohesion," he said.
The Brixton Pound and This Ain't Rock 'n' Roll were the big winners on the day, scooping the top spot in the Charity & Non Profit and Financial & Utilities categories, as well as the Identity award in the design use categories. The social enterprise was also named Client of the Year as the client company that embraced bold thinking and delivered brave design.
The award winners were unveiled over lunch at London's Grosvenor House hotel today, at an event hosted by Hemingway.
There were 16 category awards up for grabs, covering nine product sectors and seven design-use categories, including identity, product launch and rebrand.
Agencies Curious and Rosie Lee also enjoyed a successful afternoon, taking home two awards each. Curious' work for Electrolux (AEG) topped the Consumer Durables category and was a joint winner in the Product Launch category, alongside Rosie Lee's campaign for Uniqlo, which also won the Fashion, Footwear, Accessories & Beauty category.
Other winners produced work for brands as diverse as Lefarge Cement, Mexican department store El Puerto de Liverpool, Dixons and Teenage Cancer Trust.
For a full list of the winners, click here.
Did you attend the Awards? Marketing is keen to gather your feedback. Please click here to take a short survey.