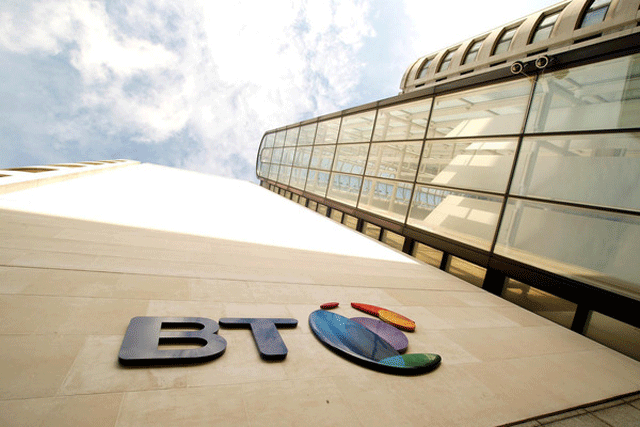 Today (1 November), BT announced that it had added 21,000 customers in its second quarter of 2012, which ended 30 September, meaning BT Vision now has more than 750,00 customers.
Its tally of new customers during the quarter trumps rivals BSkyB and Virgin Media, although overal,l BT Vision is still dwarfed by its rivals.
By comparison, in the same quarter, Virgin Media added 10,700 new TV customers, taking its overall TV base to 3.78 million.
BSkyB, the market leader, added 20,000 in the period, meaning it now reaches more than 10.5 million households.
Overall, revenues at BT were down 9% to £4.47bn in the three months to the end of September, while pre-tax profits at the telecoms group were up 7% to £608m, helped by cost-cutting.
Revenues were hit by the continued impact of tough economic conditions in Europe.
Consumer revenue from its retail business dropped 3% to £1.79bn for the quarter, which it claimed was due to lower calls and lines revenue, partially offset by growth in broadband.
BT noted that the impact of the London 2012 Olympics helped treble BT Wi-Fi minutes to reach three billion minutes in the quarter.
Ian Livingston, BT Group chief executive, said: "We have delivered another solid quarter of growth in profit before tax, despite the economic conditions and regulatory impacts.
"We continue to make significant investments in the future of our business and we are again accelerating our fibre rollout."
He added that the company expected fibre to be available to two-thirds of UK premises during spring 2014, and was recruiting 1,000 engineers to help deliver it.
Follow @shearmans