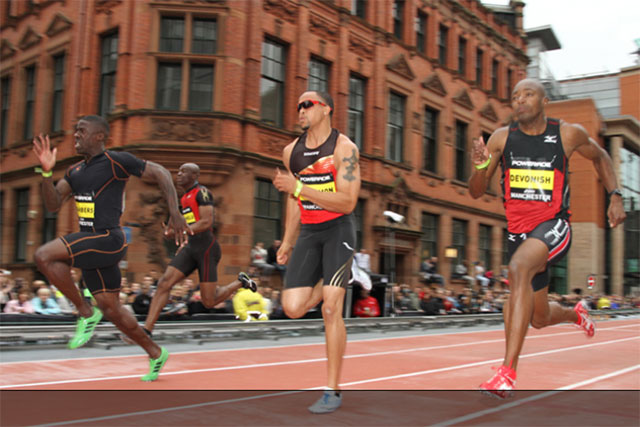 Join In is a Government-backed charity launched after the 2012 Olympics and Paralympics, with the aim of running sports and other social events which tap into the fervour generated by the Olympics.
The charity is headed up by former LOCOG marketing director Greg Nugent and ex-ITV chief executive Sir Charles Allen.
BT will work closely with Join In to raise the profile of volunteering over the coming months and will provide volunteering opportunities at sports clubs and community groups across the UK.
Suzi Williams, BT group marketing and brand director pointed out that the deal with Join In was a partnership and "not a badging exercise."
The brand has been one of the lead sponsors in funding London 2012 legacy events, such as sponsoring this summer's GreatCity Games in Manchester.
Some critics have questioned the commitment of London 2012 sponsors towards funding Olympic legacy projects, although this was refuted by Williams.
She said: "I think it is not unusual if sponsors have been working on something for up to five years for them afterwards to regroup and consider their strategic position."
Williams said she was expecting to see more activity from London 2012 sponsors during the summer.
One of the key Join In events BT is sponsoring will take place on 19 July at the Olympic Park, with 50,000 Olympic volunteers set to attend.
Alice Hunt, chief executive of Join In, said the organisation was being deliberately selective with its commercial partners, wanting to be sure they have a heritage in volunteering and that the brand's ambitions are aligned with Join In.