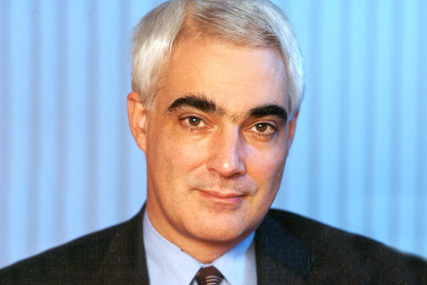 Darling said "there is £2.5bn for business, to encourage investment in the industries and high-paid high-skilled jobs of the future," noting that sectors to benefit will be "sectors such as advanced manufacturing, the creative industries and low-carbon technologies".

In addition, he revealed the creation of a new £750m Strategic Investment Fund to provide financial support for businesses in, among others, the digital arena and regionally important businesses, which could include local media.

The Budget contained a handful of measures aimed at the creative sector.

Among these, the Government has pledged to pursue "broadband for all", at a speed of two megabits per second, by no later than 2012.

The Budget Report noted this will "offer advantages to UK businesses, both those located in areas that will benefit from the network upgrade and those that make use of online channels to engage with their customers".

Such a pledge is viewed as crucial for the UK's digital media players to continue growing at the levels of recent years.

The Budget Report said the Government will consult with the BBC Trust on how the money saved from the Digital Switchover Help Scheme - once that ends upon completion of digital TV switchover in 2012 - can be drawn on to fund this broadband pledge.

Darling added: "It is vital to ensure the entire country and economy benefits from the digital age. So I am allocating extra funding for digital investment to help to extend the broadband network to almost every community.

"This will allow us to deliver the vision set out in the Digital Britain report - making sure everyone can benefit from this communications revolution and create thousands more skilled jobs."

Among other measures relevant to the media sector, The Budget Report reveals Local Government Association plans to publish in July "a toolkit of actions to help local authorities support creative industries in their areas".

Thousands of people have lost their jobs in the media industry in recent months and Darling announced that to help tackle unemployment, £1.7bn of funding is being made available to Job Centre Plus, along with extra support for those who have been out of work for 12 months.

He announced that, from January, everyone under 25 who has been out of work for 12 months will be offered a job or a place in training. He said the Government is working with employers to create or support 250,000 jobs.
Also, senior media industry executives will be alarmed that Darling is to hike income tax for the super-rich. The 45% rate introduced last year for those earning more than £150,000 from April 2010 – a 5% increase on the current 40% top rate – will instead be increased to 50%. Tax relief on pensions is to be reduced for those on more than £150,000 a year from April 2011.

On the economy, Darling said the UK economy is forecast to shrink 3.5%. Public borrowing will increase to £175bn this year.