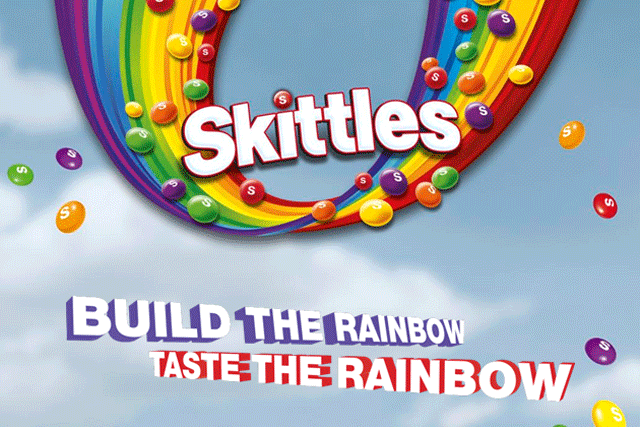 The creation is part of the brand's marketing support for Skittles Confused. The offshoot brand is an assortment of sweets decorated in colours that do not match their flavour, which launched this year.
A batch of Skittles will added to the online rainbow every 10-minutes in novel ways, such as by a dwarf dressed in a turtle check and chinos.
100,000 fans will be able to claim a Skittle as their own. Those wanting to participate must go to the Skittles Facebook page, where they can also add a message to personalise their sweet.
The whole event will be streamed live via a number of webcams. A follow up video of the event will subsequently be hosted on YouTube.
Skittles has proved a massive hit on Facebook, where it has run high-profile campaigns like "Facebook status updater" and other activity around its Confused variant.
Globally, the Mars-owned brand has 24 million Facebook fans.
Follow @johnreynolds10