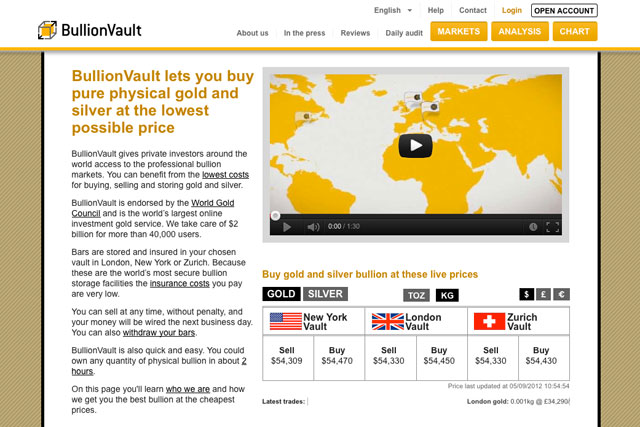 The London-based company, owned by Galmarley, allows people to buy, store and sell gold through the
professional bullion market internationally and using professional vaults.
Daniel Jay, the digital marketing executive at BullionVault and the former head of online acquisition at Skype, is leading the process.
There are no incumbents on the above-the-line business. Jay said that, despite speaking to above-the-line agencies, the company will not invest in TV advertising.
Jay described the company as "an online marketplace allowing the consumer to have access to the professional bullion market, buying from one gram to a whole bar".
BullionVault was established in 2005 and makes its revenues from commissions, custody fees, interest receipts and the variance between the buying and selling prices of gold.
The gold industry has had a renaissance during the recession, with experts believing the price of bullion could double over the next five years.
Follow @KatherinePLevy