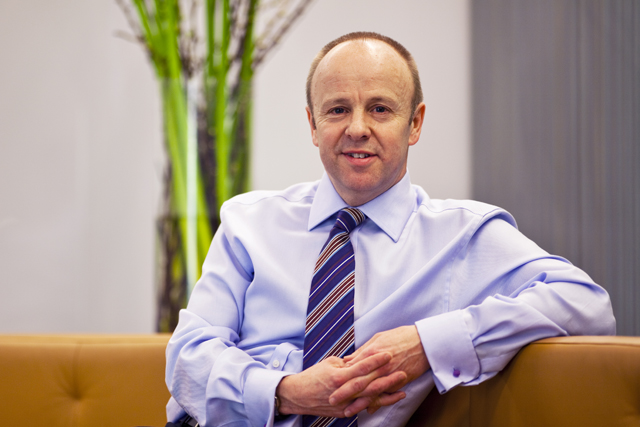 The former British Airways commercial director joined Bupa in 2008, leading the development of the brand's ongoing 'Helping you find healthy' campaign.
George, who leaves in October, will continue to work on two small businesses of which he is a shareholder, as well as his position as chairman of Global Radio charities. He has also set to join the board at retailer Thorntons from November.
Former Diageo boss Stuart Fletcher was appointed Bupa chief executive last year, replacing Ray King, and is looking to implement a new, more "customer focused" structure based around five geographical markets: Australia and New Zealand, the UK, Spain and Latin America.
Fiona McAnena, formerly Bupa's global brand director, left the business in April to start a consultancy business, Clearhound. George's departure leaves group marketing director Tiffany Hall as the most senior marketer left at the business.
"After a number of conversations with Stuart Fletcher over recent weeks about his new organisation, I've come to the decision that after four and a half years at Bupa, this is the ideal opportunity for me to look for new challenges outside the company," said George.
George began his career with Cadbury, holding several marketing roles before joining BA in 1987. He became BA marketing director in 1997, rising to commercial director in 2004. He is also a former a board member of VisitBritain, Visit London and Uniq.
In 2006, George and three of his colleagues were accused of price fixing with rival airline Virgin Atlantic. A trial, brought by the Office of Fair Trading, reached Southwark Crown Court in 2010, before collapsing after the discovery of a series of emails sent and received by Virgin Atlantic staff.
In March, Bupa announced an 86% year-on-year leap in annual profits, to £220m, while annual revenue was also up 14% on the previous year to £3.9bn.
Read our in-depth interview with Martin George from March last year.