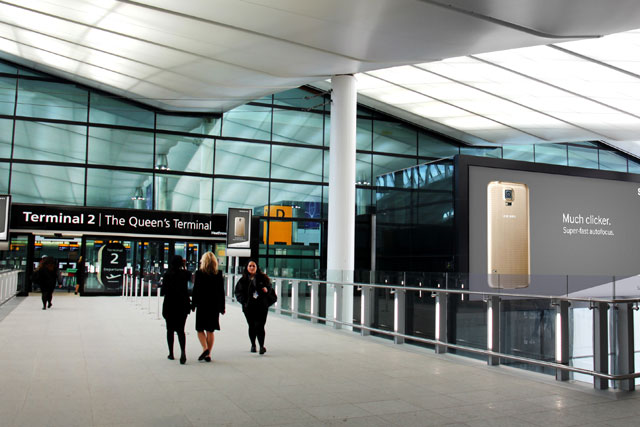 The media space at the £2.5 billion terminal, called The Queen's Terminal, includes large-format special poster sites, experiential zones and more than 100 digital screens.
The new media space at Heathrow, which is sold by JCDecaux Airport, incorporates the Couture Portals, 7.5-metre by 1.7-metre digital screens near the entrance to the terminal's luxury retail area.
Other special LED screens, which JCDecaux Airport call T2 Motion, is in the security area of the terminal.
Alan Sullivan, managing director of JCDecaux Airport, said: "Our high-profile media opportunities combine traditional and digital media, with a particular emphasis on large-format digital opportunities.
"This, alongside the range of high-end retail outlets and influential passenger base, will create a powerful communication platform for our clients."
Hseathrow said 16 million passengers are expected to pass through the new terminal every year.