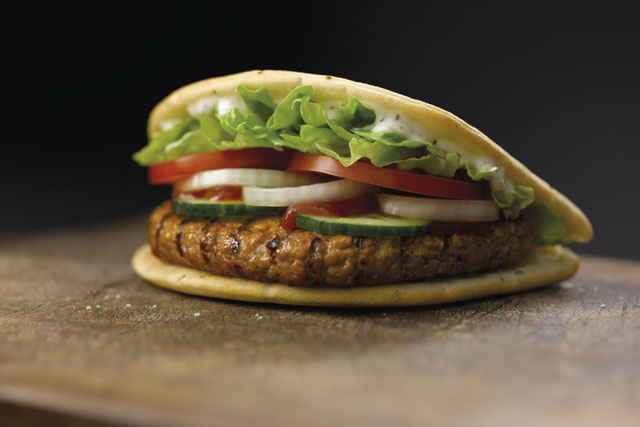 The fast-food chain will launch a television campaign on 2 April that will push its Lamb Flatbread, which it is introducing for the Easter period as a promotional product.
Lamb Flatbread will be available until the end of April across Burger King's UK outlets.
Television activity will focus on a 'Hungry Like A Wolf' creative idea that shows a couple sitting on an awkward first date, before the man turns into a werewolf after wolfing down his Lamb Flatbread.
Rather than reacting to him becoming a werewolf, the girl silently motions that he has got some sauce on his chin.
Television activity will be supported by in-restaurant advertising, created by Open, as well as Facebook activity, created by Pancentric Digital, which will give fans the chance to transform themselves into a werewolf, via an app called The Wolveriser.
The television campaign is the first created by CHI & Partners, after Burger King decided to split from global agency Crispin Porter & Bogusky (CP&B) and take a more regional approach to advertising.
CP&B introduced 'The King' brand mascot to the UK for the first time last year before Burger King moved the account into CHI in August.
Jo Blundell, marketing director at Burger King, said: "The launch of the Lamb Flatbread is a really exciting moment for the Burger King brand.
"Not only does this prove that we are continuously leading the way when it comes to product innovation, it also underscores our commitment to premium and fresh food."
The Lamb Flatbread contains a flame-grilled lamb patty, served in an oven-baked rosemary flatbread, with ingredients including mint yogurt sauce and spicy habanero ketchup.
Follow Matthew Chapman at @mattchapmanUK