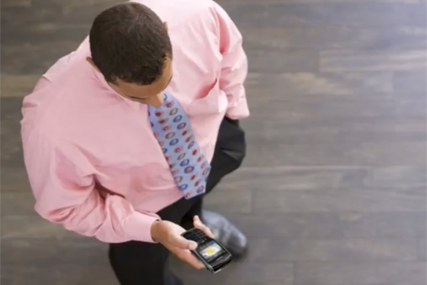 The business elite are the most senior people in the largest corporations. They are the most influential and wealthiest group within business and are technologically savvy. As a group they continue to consume large amounts of media.
Although all of the business elite are wealthy, they too have been affected by the continuing volatile economic situation in both their personal and business lives.
They have always been financially astute; a reduction in salaries was offset by an increase in shares in their companies.
Digital trends of the business elite
The upper echelons of the business elite - those earning more than €370,000 - continue to increase their wealth. As is often the case, the richest continue to get richer.
In relative terms, compared with the general population, their disposable income remains high.
The number taking expensive holidays and purchasing luxury products is increasing.
In their business lives the biggest challenge their companies face is managing economic uncertainty.
This has remained a key priority for the past three years and only now are we starting to see a return to business fundamentals such as attracting and retaining talent, technical advancement and innovation.
As well as playing a large part in their businesses, technology also features heavily in their personal lives.
They have always been ahead of the curve; in 1993 they were 17 times more likely than the average person in the population to own a car/portable cell phone.
In 2011 almost a third use a tablet and 80% a smartphone.
Do you use a smartphone (a cellular telephone with built-in applications and internet access, eg, iPhone, BlackBerry...) for work or personal reasons?
Source: Ipsos MORI
Do you use a tablet computer (eg, Apple iPad) for work or personal reasons.

Source: Ipsos MORI
Which of the following tablet computers do you currently use?
Source: Ipsos MORI
The business elite have always been avid consumers of information.
What has changed is the growth and availability of information available.
The advancements in technology, which they take full advantage of, allow them process relevant and quality information from numerous sources as quickly as possible and stay up to date while on the move.
What types of applications have you downloaded to your tablet computer?
Source: Ipsos MORI
However, their consumption of traditional media hasn't changed.
They carry on reading newspapers and magazines and watch television.
It is in the business elite's nature to be internationally focused. A large proportion of the group still fly frequently in first and business class.
Where they fly and do business has changed though, directly correlating with the shift in economic power to the BRIC economies.
As well as being the driving force behind international companies and business, they remain at the top of their game consistently reacting positively to change.
They are a group who ensure the world continues to spin on its axis.
James Torr, director at Ipsos MORI