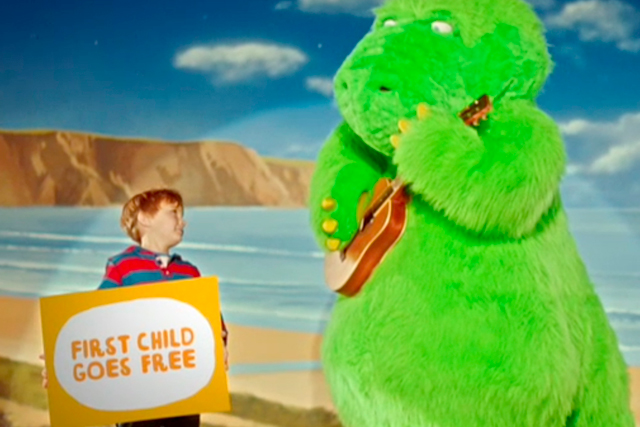 The company contacted media agencies at the end of last week with a request for information (RFI) from the AAR for a pitch that is expected to be headed up by Butlins sales and marketing director Jackie Martin in the coming month.
Butlins is part of the Bourne Leisure Group, which also owns Haven Holidays and Warner Leisure Hotels, and placed the majority of its media spend on television and direct mail last year with the rest reserved for press, radio and outdoor, according to Nielsen.
In May last year, Butlins parted company with retained creative agency Mother after the independent agency had served just nine months on the business, which resulted in the leisure company temporarily taking its £5m advertising account in house.
Mother had launched a campaign in January 2011 featuring a furry green dinosaur called Ludo the Dino.
The brief was eventually picked up by start-up agency Now, established by Mark Lund, John Townshend and Kate Waters, which took the business last August.
Butlins and Bourne Leisure were not available to comment.