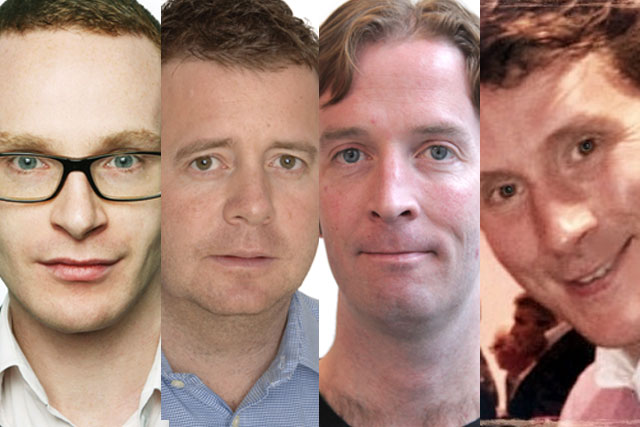 Local World's soon-to-be chief executive Steve Auckland, and chairman David Montgomery, have spoken of the new venture's new businesses lofty ambitions.
With the deal set to go through in January 2013, Media Week asked press buyers what they thought of the deal – does it mean the start of more regional consolidation, how seriously should Auckland's digital aspirations be taken and how can it monetise a sector in decline?
Rob Lynam, head of press, MEC
"As a larger group, there are opportunities for Local World to rationalise their portfolio, to find efficiencies – though more streamlining and a more efficient structure in a declining market. They can have a look at areas like production and printing, at editorial structures, procurement, paper-buying and the way that they sell.
"We've also seen regional titles reducing frequency of publication, moving from daily to weekly; and they may look at merging titles across some geographical areas – if there are titles overlapping and declining it might make sense to consolidate them into one title. I think we'll see more of that.
"We've seen a lot of cost-cutting in the regional market but not a lot of investment. The £10m [they've earmarked for digital development] is investment rather than cost-cutting. Having said that, it can often be smoke and mirrors. But if they are genuinely launching something new – and one of the things that regional has struggled with is how to embrace digital – it is refreshing that you've got a group looking at how to properly exploit the future digitally.
"But they will encounter the problem that every publisher is encountering – how can they convert revenue from a digital business at a faster pace than the decline of revenues in the print business?"
Dominic Williams, print and radio director, Aegis Media
"It is an interesting move, with smaller independent publishers such as Iliffe News and Media joining the Trinity Mirror and Northcliffe partnership, especially with consolidation being one of the objectives of media owners in the current regional press marketplace.
"This opens the door to the possibility at some point of seeing all the regional publishers group sell through one consolidated sales point, which could strengthen the overall regional proposition to agencies and clients, through the overall readership reach across both newsprint and digital.
"I will be interested to see how they can improve the digital offering in the regional marketplace. This could help slow down the price being driven down by competition in local areas and may potentially make the buying of regional press easier for agencies.
"Overall, this could be a good move for regional press and they have definitely got the correct person leading the new company in Steve Auckland who is a shrewd operator and dealmaker."
Jack Baird, regional media manager, Carat
"It's possibly the start of consolidation in the regional press – that's what Local World seem to be aiming for. But from their mission statement it's not really clear what they're alluding to and what they perhaps mean to do.
"Even though Trinity Mirror has gone into the venture with a 20% stake – and their involvement is a positive sign – they are not actually committing any of their titles to the package. So it's still just Northcliffe and Illife, which is the same as before, just under different ownership.
"What will be interesting is to know what Local World's long-term plans are – what will the regional media landscape be like in five years?
"The consolidation of Illife and Northliffe is a good start, but in the long-term companies like Trinity and Newsquest may join Local World leading to one centralised buying point.
"After speaking to various contacts about monopolies and whether that would be a problem to further consolidation, the general feeling is that one central buying point for the country wouldn't be for the sales side. However there may be cost implications from a buying perspective."
Scott Braniff, investment director, MPG Media Contacts
"Any conversation around investment into the market and journalism on a local level is positive and good for regional press, which has recently taken a kicking.
"Local World's plans sound similar to what Johnston Press has being doing recently – investing in digital products. It's a move that follows the trend of how people are consuming media on a local level – they are going to their local newspaper sites for tidbits of information and news. The challenge is how to monetise that audience.
"I think Local World's deal will ultimately lead to more consolidation in regional media. I also think you'll see more dailies become weeklies, with reviews of the week's news published in weekend editions. It's in line with how people are consuming the news - digitally during the week and in print at weekends. And mobile and iPad editions – we'll see more of those."