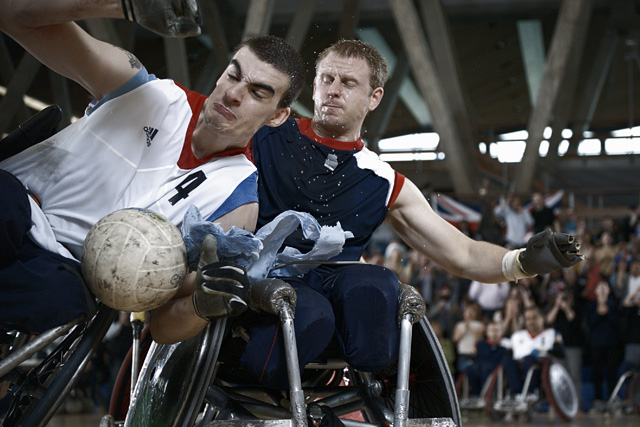 Others include Auto Trader, Aviva, B&Q, Colgate, Comet, Gocompare.com, Kellogg, Land Rover, Mars, Renault, Tropicana and Volvo.
Freeview's 'Summer of sport' TV ad is running during Channel 4's pre-Paralympic programming and is likely to feature during the Games opening ceremony next week.
Channel 4 has divided its slots around the Paralympics into mixed packages of eight-10 spots, which include both daytime and peak shows.
Adrian English, head of media investment at agency Carat, said brands have been attracted by the legacy of the Olympics. 'We think that the Paralympics will perform strongly from a viewing standpoint, so it is a smart buy.'
However, some brands and agencies suggested privately that they will wait to see how many people get behind the Paralympics before deciding whether to advertise.
'It would be silly for non-sponsors to commit [when] there is still a question mark over how successful the Paralympics will be,' said one senior sports sponsorship executive, who asked not to be named.
A Channel 4 spokesman declined to comment on individual campaigns.
THE PARALYMPIC RULES
21 August: Paralympics 'blackout period' begins. Paralympic athletes, coaches, trainers and officials cannot feature in the marketing activity of non-sponsors. Olympic athletes can be used, however.
28 August - 10 October: The Olympic Park becomes an 'Event Zone'. Brands that are not official sponsors should not be visible within these zones, save in very limited circumstances. This applies to the area around the Olympic Park as well as temporary locations.
13 September: Paralympics 'blackout period' lifted. From this date on it will be safe to use all Paralympic athletes in advertising, provided there is no unauthorised or misleading association with the Games or use of any Olympics or Paralympics-related trademarks or protected words.

Source: Geraint Lloyd-Taylor, senior associate in the media, brands and technology team, Lewis Silkin LLP