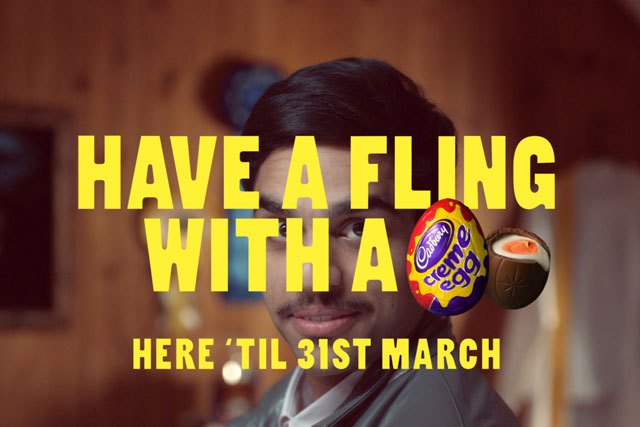 The campaign, created by Fallon, will encourage people to be impulsive and have a fling with Crème Egg.
The cross-platform drive spans TV, digital and PR, and highlights how Crème Egg's limited season ignites some intense passions in people, and it invites fans to get their fix of their favourite Easter treat while they still can.
The campaign will include five tongue-in-cheek, 10-second TV ads depicting people showing their passion for Creme Egg and engaging in a little bit of romance with the brand while their flings last.
In one advertising spot, a young man gives his reflection in a mirror a pep talk as he prepares to go out on the pull. In another, a girl is castigated by a friend for having a fling that she knows won't last.
A digital and social media campaign, created by Elvis, supports the fling message and provides an opportunity for Creme Egg fans to have their flings with the brand.
The latest campaign marks a change in direction for the brand, which only advertises in the three months from January and March. Last year, its marketing was focused around Cadbury's sponsorship of the London 2012 Olympics
The campaign will air from January 1, 2013.