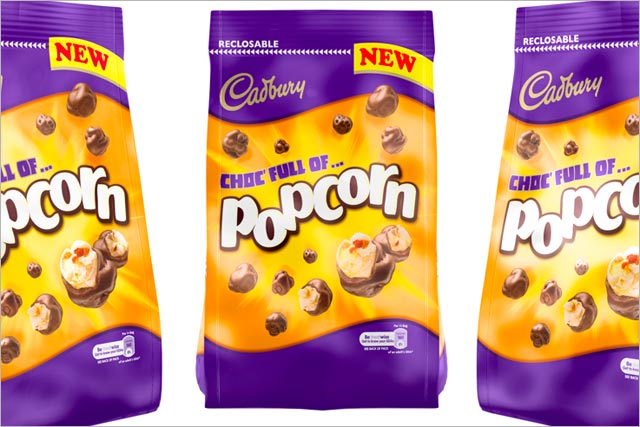 In 2008, Cadbury-Schweppes sold Monkhill Confectionery, which includes Butterkist, to Tangerine Confectionery for £58m.
It is now returning to the category with the launch of Cadbury Popcorn to tap into the growing demand for popcorn and sharing bags.
Cadbury's move mirrors a similar move by the likes of Tyrell's and Metcalf's Skinny Topcorn, which occupy the increasingly populated popcorn market.
The new Cadbury product will be sold in reclosable 130g bags of toffee popcorn coated in milk chocolate, priced £2.03.
According to Kraft, the chocolate bag category is worth £324m and is growing at 5.7% a year.
It is unclear how much marketing Cadbury will dedicate to Cadbury Popcorn, which is expected to be listed in all the major supermarkets.
Follow John Reynolds on Twitter @johnreynolds10