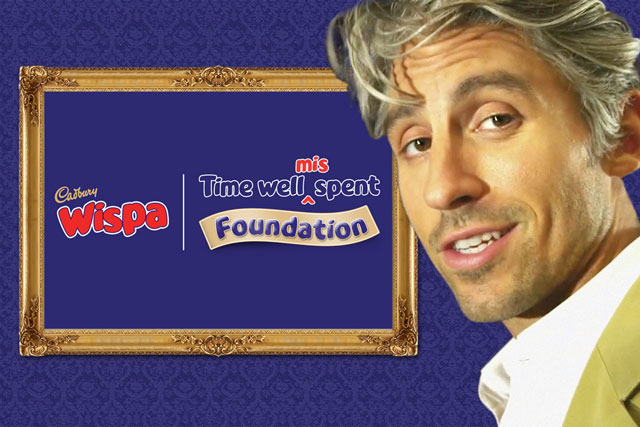 The social media initiative evolves a campaign that Wispa started in April in an effort to define what the brand stands for following its successful return to the market in 2008 in response to the public's nostalgia for the bar.

Toby Smart, brand manager for Wispa, said: "We found there was a lot of pressure on the 16-34 age group to get on in life". The bar is therefore positioned to give them an outlet by celebrating the inconsequential.

The new campaign will be fronted by TV presenter George Lamb and includes a Facebook app and Wispa meme around the premise that 'it's good to goof off', created by CMW. The campaign will be promoted with Facebook sponsored story ads bought by PHD.
The app allows Wispa's 1.8 million Facebook fans to propose ideas for 'time well mis-spent'.
Every week for six weeks from 17 July Wispa will pick 10 ideas and make them happen.
Liz Wilson, chief executive of CMW, said: "Social media will allow us to help fans celebrate the insignificant, and the shared enjoyment between brand and consumers of time well mis-spent is a great vehicle to make that happen."