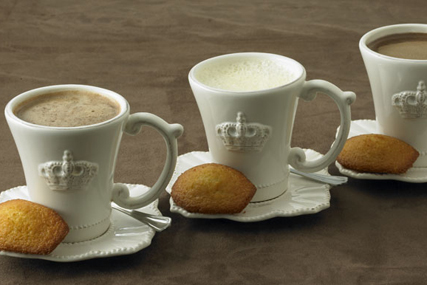 Cadbury Cocoa House is a small, privately owned business run by British entrepreneurs who have agreed a licensing deal with Cadbury.
It aims to bring "affordable luxury and British nostalgia to the high street".
Cadbury has previously run a small cafe in Bath called Cafe Cadbury, but it closed after six years in 2007.
Featured on the menu of the new cafes will be hot and chilled chocolate, afternoon tea, Knickerbocker Glories, quirky cakes, Welsh rarebit and bacon sandwiches.

The interiors will feature a cracked-caramel effect worktop, chocolate-coloured leather booths, and a purple chair placed next to the fireplace.
On the hour the shop will play a recording of Tom Hanks singing 'Hot Chocolate' from 'The Polar Express' movie.
Cadbury Cocoa House operates under licence from Cadbury, but is not directly funded by the British confectioner or its parent company Kraft. The café venture intends to open 50 branded cafés within five years with several London openings planned for next year.