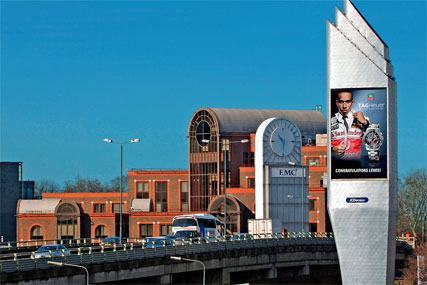 Speaking at the DOOH summit in association with Media Week, May said: "The new [audience measurement system] Postar sounds great, but can the outdoor industry go one better? Can we get equality in accountability with TV?"

Despite setting a list of challenges to outdoor media owners, May explained how digital outdoor had become an important part of Camelot's marketing strategy and led to Camelot increasing its outdoor spend by 400%.

Camelot uses digital out of home to publicise rollovers, and promote Lotto and Euromillions draws up to 7.30pm on the day the winning balls are chosen, through digital screens.

May said: "Digital out of home solved many of the problems we had with outdoor. It provided increased flexibility, allows us to pull down the virtual sheetage at the last minute, and then measure the number of incremental impacts."

He went on: "It created a virtuous circle. We are provided with more data points, which lowers the risk of wasting media spend. And we started to see an effect which gives us faith to invest in non-traditional outdoor media, such as handing out fortune cookies or coins at train stations."