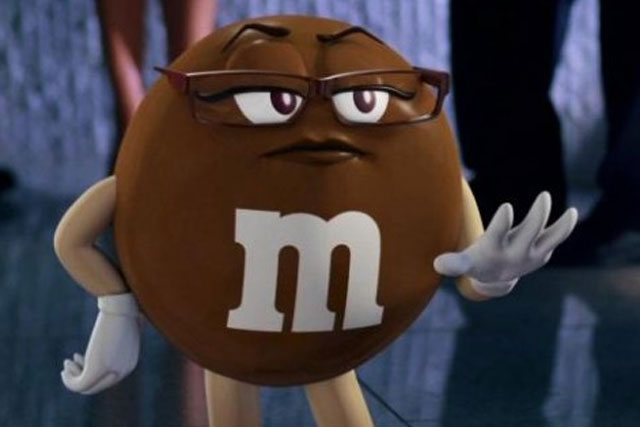 M&M's "sexy and I know it", which was released nearly a month ago, is on top for a second week with 18,521 shares.
It has been shared 457,876 times in total – racking up more than 450,000 shares on Facebook and gaining mentions in 467 blog posts since it hit the web.
UK energy supplier Ecotricity's "collapsing cooling towers" work by Man + Hatchet remains in the top 10, but has fallen a few places from last week's second place.
The ad features the destruction of animated cooling towers and has secured just 2,946 shares this week, down nearly 13,000 shares on the previous week.
At the bottom of the chart, an ad for the Heartland Department of Education attacking plans to teach students that humans have no effect on climate change, received 899 shares in the last seven days.
The chart, produced in conjunction with Unruly, ranks ads according to the number of times they have been shared on Facebook, Twitter and the blogosphere.
Ads launched more than 30 days ago are not included.
Due to technical issues with Twitter's API, shares from the social network were not included in the count.
1. M&Ms 'sexy and I know it' by BBDO, New York
18,521 shares this week
All time: 457,876 shares

2. Carl's Junior 'southwest patty melt' by 72andSunny
14,121 shares this week
All time: 16,229 shares

3. Clorox 'double impact' DDB, San Francisco
9,331 shares this week
All time: 21,261 shares

4. Nokia 'the next breakthrough in photography' by Design Studio
8,506 shares this week
All time: 11,165 shares

5. Peugeot 'let your body drive?' by Havas Media International
18,545 shares this week
All time: 10,228

6. EA 'Mass Effect 3' by DraftFCB
4,872 shares this week
All time: 9,488 shares

7. Old Spice 'bounce' by Wieden+Kennedy
3,809 shares this week
All time: 76,008 shares

8. Ecotricity 'collapsing cooling towers' by Man + Hatchet
2,946 shares this week
All time: 57,073 shares

9. Microsoft 'googlighting' created in-house
1,903 shares this week
All time: 7,422 shares

10. Heartland Department of Education 'is the truth really for sale?' by Bogusky and M ss ng p eces
899 shares this week
All time: 1,595 shares