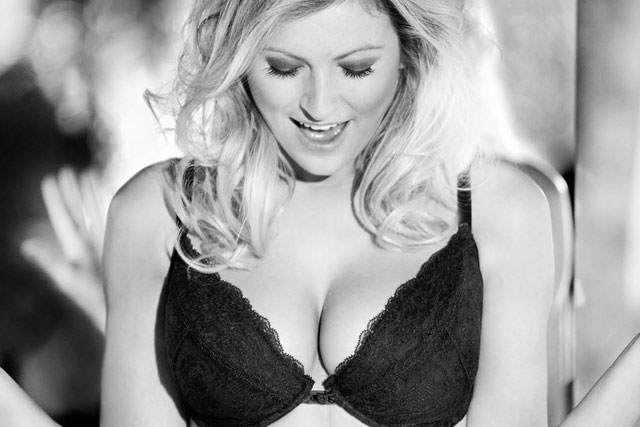 The 'Hello Boob' campaign, created by Archibald Ingall Stretton, will launch this week. It features a model gazing down at her cleavage, copying Eva Herzigova's pose in the original ad, and a strapline that reads 'Hello Boobs'.
The activity intends to encourage young women to check their breasts and reduce the incidents of late detection or misdiagnosed cancer. It has been backed by Trevor Beattie, the creative behind the Wonderbra campaign.
The ad will run across billboards, postcards, transfer tattoos at festivals including Beach Break, V Festival and T in the Park.
Festivalgoers will be directed to the CoppaFeel! Boob tent where they can name and mark their boobs with transfer tattoos or henna pens. Visitors will also be given a chance to star in the ad from behind a cut-out board, like the ones found by the British sea-side.
A Facebook app has also been developed that morphs users' faces onto the iconic Wonderbra ad and posts their boob names to the CoppaFeel! Facebook page. The best name with the most votes from users will win a prize.
Kristin Hallenga, founder and chief executive of CoppaFeel!, said: "Our message is a serious one but we love the fun and cheekiness of the campaign. It really does reinforce what CoppaFeel! is all about.
"Getting to know your boobs from a young age is so important, and that is why our ultimate aim, is to encourage these people to make checking their boobs a habit of a lifetime – as it could save their life one day."
TBWA's 1994 'Hello Boys' campaign was recently voted the best poster ad ever created, in Campaign's Outdoor Hall of Fame, held in association with the Outdoor Media Centre.