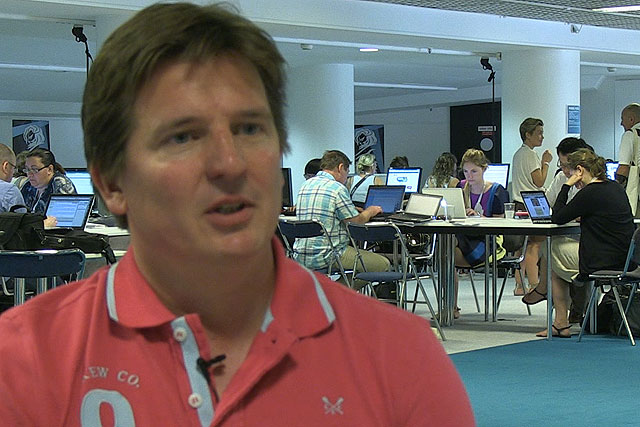 Barwell waxed lyrical about the need to embrace creativity in a world where technology has "arrived too fast", and to think beyond the 30 second television spot.
He said: "The power of short film content is amazing and it's growing. How consumers then absorb it how they see it, respond to it and co-create it is massively different to how it was when I was a brand manager.
"It's our job to work out how you get that to consumers in a way that's very different to buying the 30 second spot in the middle of coronation street that used to be the answer."
Watch the full interview below
Diageo chief marketing officer Andy Fennell presented the company's manifesto for creativity to delegates at the Cannes Lions Palais. He spoke about the brand's decision to attend the festival as "evidence that you can sell more (product) at higher prices if you are very creative".
Diageo runs a Nightlife Exchange Project as part of marketing activity around its Smirnoff brand. Earlier this year, in a tie-up with Madonna, it gave fans access to a free remixed track download on Facebook, as well as exclusive behind-the-scenes content from Madonna and the opportunity to win tickets to see her in concert.
The brand also joined forces with soft-drinks brand Schweppes this summer for a third year running, to launch a campaign focused around British heritage. As part of the campaign consumers could visit a dedicated page on the Telegraph website to enter a social networking competition.