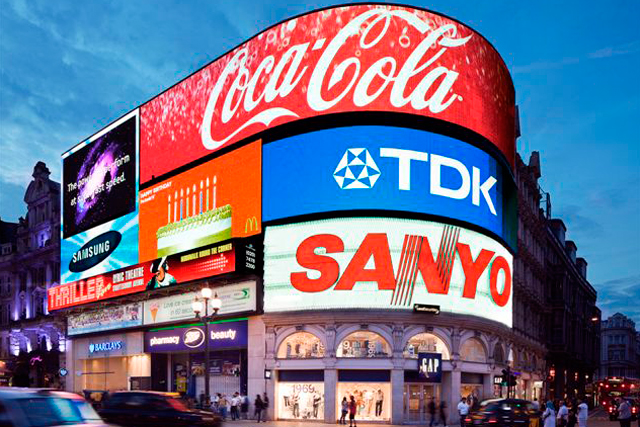 Rimmel got the London Look. Links of London used heritage to appeal. Top Shop linked with Kate Moss to reinforce its London credentials.
Brands all over Britain are leveraging the vibe of London as one of the coolest, eclectic and most creative cities in the world.
Media attention devoted to high profile events such as the Royal Wedding, London Fashion Week and the Olympic Games, as well as a steady stream of film premieres, sporting fixtures and music events, has London firmly centred on the world stage.
This provides brands with plenty of opportunities to associate with some aspect of city life and connect with people by demonstrating an understanding of what is happening on the ground at street level.
Marketers can tap into a truth about London to lend valuable insights to their brand, so that when people are buying their brand they feel like they are buying a part of London; a slice of the city's excitement, energy and creativity.
In Millward Brown Firefly's research report Harnessing the Vibe of London, we asked young people aged between 16 and 24 which celebrities, historic icons, cool places and aspects of London life they engaged with - initially from online qualitative discussions, followed by online interviews with 1,000 young people during July this year.
The results paint an interesting picture for brands that can be used to harness some aspect of London.
City of dreams

Despite recent unrest in the capital, there appears to be a genuine sense of excitement about life in the city.
The city is a big, bold melting pot that is vibrant, buzzing with energy and has a unique style of its own.
Young people in London love experiencing everything the city offers from music, gigs, bars, clubs and festivals to shopping and watching sport.
They are extremely positive and proud about London and consider the city to be exciting and alive with opportunities - it's the place to fulfil their potential, follow a career and experience all that life has to offer. Key to these opinions is London's tolerance towards cultural diversity.
Facebook to facetime

Interestingly, those living in the capital are also spending more time participating in 'at home' or communal activities.
People are collecting again, a pastime that seems to have skipped a whole generation. This might be vintage clothing or accessories, art, ceramics or objets d'art sought from markets, carboot sales, charity shops and vintage stores.
Photography is popular too, including using and processing film. Other real experiences young people are participating in include dancing, playing music, baking cakes, dress making and writing songs and poetry.
These interests, sparked by the trend for 'all things vintage', are engaging young people as they offer an element of self-satisfaction and achievement that they are not able to experience in other aspects of their lives.
Added to this, these are pastimes that their parents' generation were not involved in, and so there is a sense of rebellion in participation.
Although there is a real yearning to do new offline things with their friends and family, social media remains important and plays a critical role in facilitating these more traditional activities.
Royals to rock stars

A host of famous people are seen as representing the London vibe, including icons from the 60s and 70s (The Rolling Stones, The Who and David Bowie) as well as Kate Moss, Pete Doherty, Guy Ritchie, Lily Allen, Banksy and Tinie Tempah.
Stella McCartney represents the creative force of London while the royal wedding in April made the royal family cool again. Young people believe the Queen is a key figure in the capital who embodies many of London's characteristics.
But celebrities can polarize different groups of young consumers depending on their individual interests. Broader understanding of why young people connect with personalities will help brands to find the right person that fits with both London and the brand.
Although there is no one-size fits all approach to finding a personality that embodies the city, there are some patterns that emerge in terms of the traits and qualities of a person who embodies London.
These include: self-made, creative and ambitious; lives life to the full; a leader not a follower; has own sense of style, makes the most of opportunities and is individual.
Places and pastimes

As you might expect, places are key icons for the capital too. Young people connect with different places in different ways depending on the type of activities they are doing there.
As a result, different parts of the city have different personalities.
Londoners rate Oxford Street, the London Eye, Trafalgar Square, Buckingham Palace, Convent Garden and the O2 Arena as the most famous places in the capital.
It is perhaps surprising to see so many historic, traditionalist and populist places in the list, suggesting that security, comfort and familiarity have become more important for young people in view of the economic uncertainty, constant technological change, and transient experiences that pervade today's lifestyles in the UK.
Oxford Street is home territory for most young people though - it is the most talked about, most familiar and most famous place in the city for young people.
Cool places in the capital included Hackney, Camden, LoveBox, Shoreditch, Soho, Brixton and the London Eye.
Hackney is the coolest and most creative place in the capital - east London is retro-cool. As a result of the regeneration in the East, west London is losing some kudos, but Notting Hill still retains some magic, with the Carnival and Portobello Road continuing to provide the 'luxury meets bric-a-brac' feel.
London is also a city for creativity. The Tate is identified as the most creative place in London for those living in the capital, and outsiders rate it highly too.
The Shard, Brick Lane, the Roundhouse and Brixton Academy also featured on the creativity index.
And while the Olympic Park has the most excitement surrounding it for Londoners, they are more excited by the what the games will bring to London in terms of more events, gigs and opportunities to socialise, than they are interested in the sporting events themselves.
As London takes centre stage for the Olympics, brands that are not involved in sponsorship here can benefit from leveraging other aspects of life in the city to lend valuable qualities to their brand.
Anne Collins, research director at Firefly Millward Brown