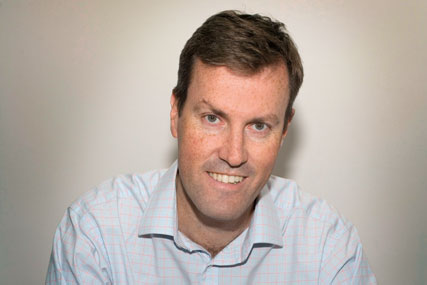 In his new role, Jones will be responsible for developing innovative ways of trading that look beyond traditional space sales, working hand in hand with News International's head of trading, Dominic Carter.
Carter, who took over as leader of the publisher's merged ad sales operation last July, will continue to be responsible for day-to-day trading.
Both will report to News International's managing director of commercial, Paul Hayes.
Jones brings 25 years of media and marketing experience to the role. He will be expected to develop client and agency relationships at the parent group of The Sun, News of the World, The Times, The Sunday Times and thelondonpaper.
His appointment ends a six-month hunt, led by Hayes, during which News International representatives spoke to at least three other high-profile agency leaders from Omnicom, Publicis Groupe and WPP.
The search began after a review of News International's UK operations was conducted by Boston Consulting Group at the request of James Murdoch, chairman and chief executive, News Corp Europe and Asia, in the first half of 2008.
No date has been announced for Jones' departure from Carat, but he will be a big loss to the Aegis agency, which has topped the UK's annual new business table three times in the past four years since he became managing director in April 2005.
Jones started his career as a marketing executive at Bluebird Confectionery in 1984, before joining Saatchi & Saatchi in 1986.
He became print buying manager at Zenith in 1988, before taking on an associate director role at Carat in 1991.
The 6ft 6in Leeds United fan led the Carat team that last week won the £55m Vodafone account, the agency's first major telecoms client.
Other wins at the end of last year included Santander's £32m consolidated business and Kellogg's consolidated ¤400m EMEA media account.
Jones and News International were unavailable for comment.