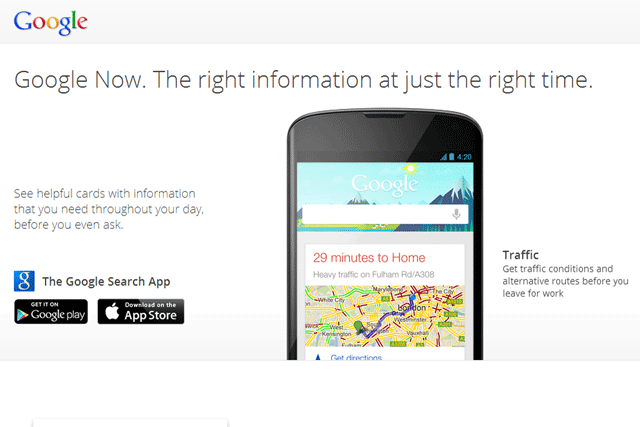 And yet, still we see mobile marketing spend failing to keep up with user behaviour (source: KPCB "Internet Trends" report, May 2013).
Some businesses are notable exceptions. The smartest and most marketing-savvy of chief executives, Burberry's Angela Ahrendts (soon to join Apple), recently declared a wholesale commitment to a mobile-first strategy: "
Our design teams design for a landing page and [that] dictates what the store windows will look like, not the other way round. In creative media, they're shooting for digital, then we are turning it back to physical... now let's do everything for mobile and then take it back to desktop." (CEO Talk, The Business of Fashion, September 2013)
OK, so this approach may not work perfectly for every geography, category and audience (Ahrendts is clear that Burberry's core target audience is Millennials), but if a company its size can adopt behaviour like this and win, what's stopping other organisations?
With the benefit of hindsight, the issue is easier to call. Mobile marketing has had at least three false dawns:
innovations in hardware, specifically tablets
mobile apps
responsive design practice.
Don't get me wrong, each of these has brought tremendous value in multiple ways, but none has provided a perfect solution to marketing on the move. We know most tablets stay at home. Branded apps fail more often than not (as I've noted before in this column, 80% of branded apps have fewer than 1000 downloads, according to Deloitte data published in 2011). Responsive design is an elegant solution some of the time, but can't solve every communications and design issue all the time, particularly with banners.
In truth, most marketers still stare at the real estate available on a mobile phone and frown at the tiny little ad units with even tinier little links contained within them.
Aggregated content can be marshalled and presented according to personalised criteria such as location, interests or behaviour.
So what now? Enter cards. Yes, cards. They don't sound like the key to the mobile marketing universe, but bear with me. Cards, aka modules, are not new in digital media: Pinterest and Flipboard are built on them, for example.
What is exciting is how cards are rapidly emerging as an elegant design pattern to distribute individual, small packages of information (if you're a marketer, a light bulb should have just gone off in your head). Witness Twitter Cards (enabling multimedia data to appear in-stream alongside tweets), Google Now, Spotify's Discover service, not to mention Google Glass, for which "timeline cards are core to the user's interaction", according to its developer guidelines.
Cards aren't simply an HTML rectangle; think instead of a manipulatable pattern you can arrange in stacks, flip or fold to expand or contract the information. Aggregated content can be marshalled and presented according to personalised criteria such as location, interests or behaviour.
Fundamentally, the likes of Google Now show us how mobile use is forcing a move away from a web that mimics the publishing world of old (linked pages of content), to individual, dynamic and shareable pieces of content instead. Cards that feel beautifully native to a mobile experience, not a mobile version of something born on a desktop.
As cards as a communication canvas become a new norm, the opportunities for more-effective, exciting mobile work will only grow. Perhaps, finally, we have found an elegant solution to the real estate of a small screen.