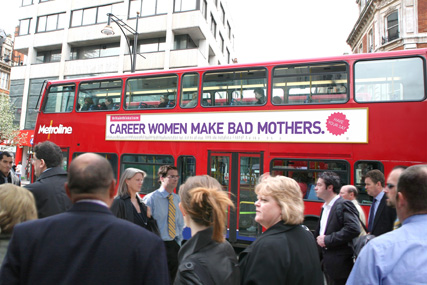 The two-week 'Britain Thinks' initiativ, led by the Outdoor Advertising Association, will include ads that read; 'Career women make bad mothers' and '1966- It won't happen this year' in reference to this year's World Cup, in a bid to prove the impact of outdoor advertising.

The campaign hopes to demonstrate the power of outdoor advertising as a direct response medium with the ability to drive people online, according to Alan James, the chief executive of the OAA.
It aims to show an alternative to digital advertising and is based on research by Google that reveals offline activity is essential to driving people online.

The ads, created by Garry Lace and Robert Campbell's agency Beta, also encourage individuals to join the discussion on dedicated microsite Britainthinks.com.

The campaign has been backed by leading outdoor media owners JCDecaux, CBS Outdoor, Clear Channel, Titan and Primesight.