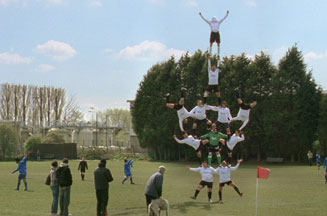 The initiative, entitled 'We Deliver More', will provide landlords with a web-based tool that offers a range of ways to help them attract a greater number of customers.
These include design templates for point-of-sale material, the ability to create and send personalised direct mail, using a database comprising details of 26m consumers, as well as the opportunity to access consumer insight garnered through a mystery shopping exercise.
The programme, which has taken six months to develop, will be offered to pubs stocking Carlsberg brands. However, marketing material sent out by landlords will not have to carry Carlsberg branding.
David Scott, head of on-trade customer marketing for Carlsberg UK, said the development represented a big departure for the company.
He added that the brewer's emphasis has traditionally been on trying to increase the volume of its beer sold through pubs but has now switched to helping landlords attract more customers.
'We have recognised the need for large brewers such as ourselves to work much more closely with the on-trade and offer them genuine support,' said Scott.
It is understood that at the end of last year Carlsberg restructured its marketing department, resulting in a small number of departures (Marketing, 11 November).
The news comes in the midst of a flurry of activity from brewers and drinks companies aimed at helping the on-trade. Diageo has embarked on a project called 'Love Your Pub', which is designed to boost pubs' appeal to a wider demographic so that they are used during the day and not just in the evenings.
Between July and October Anheuser-Busch InBev, the brewer of Budweiser and Stella, ran a grass-roots campaign called 'Love Your Local', designed to highlight the role pubs can have in promoting community spirit and responsible drinking.