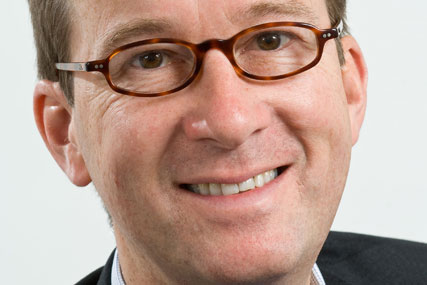 Carter's report, due out at lunchtime today, is also expected to call on the BBC to invest in improving the DAB transmission network.
Clive Dickens, Absolute radio's programme and operations director, who was part of a private meeting with Carter along with other commercial radio bosses before Christmas, said the Digital Britain report is expected to push for the BBC to increase its investment in the promotion of the DAB platform.
He said: "Carter is expected to push for 100% coverage of DAB into Britain which means that the BBC is going to invest heavier in making sure the transmission network we all use, reaches everyone.
"My feeling is the BBC will be encouraged to invest in promoting digital radio, the same way they invest in promoting TV digital switchover.
"DAB radios are now in 30% of all homes and the BBC ... by using some of the digital subsidy money will be encouraged to build that transmission network out and increase its power to make sure it penetrates into cars and drives up into older buildings."
Commercial radio bosses met privately with Lord Carter prior to Christmas to discuss the future of DAB radio. It is understood that each radio group was asked to commit investment to DAB radio for the foreseeable future by the Communications Minister in exchange for commitment from him to help cut dual transmission costs and the setting of a firm digital switch over date.
The Digital Radio Working Group published its final report in December 2008 and concluded that the UK could switchover from analogue to digital as early as 2017. The DRWG report is set to feed into Carter's report.
The DRWG singled out three criteria it believed must be met in order to trigger digital migration. These were: that at least 50% of total radio listening must occur on digital platforms; that national digital multiplex coverage must be comparable to current FM coverage; and that local digital multiplexes should reach at least 90% of the population, including all major roads.
Richard Park, executive director and director, broadcasting, Global Radio, agreed with Dickens saying: "I would love to see the BBC running promotions on TV for DAB radio. The platform is now in a decent shape and why not remind people about it? They should cut back on advertising the terrestrial stuff and really promote digital radio services."
Mark Story, managing director of national brands, Bauer Media, added: "Increased BBC promotion would help. I think its very interesting how little it cross promotes it own digital only stations across its terrestrial network. It's going to be a long road for digital radio."