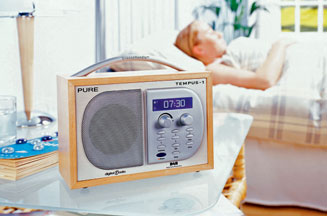 The future of digital radio looks bleak as it emerged that listening via the medium dropped for the first time over the final quarter of 2008.
While DAB radio ownership has increased to 29.7%, radio listening via digital platforms fell 0.4% quarter on quarter to 18.3% and many digital stations have reported audience declines, according to Rajar.
In his Digital Britain report, communications minister Lord Carter said the government would not create a switch-over plan until 50% of radio listening is digital, a situation that is not likely before 2015.
Beth Thoren, director of communications for Digital UK, the body leading the TV switchover, said setting a date for radio too would help drive momentum. 'It is vital that the timing, costs and benefits of radio switch-over are effectively communicated,' she added.
However, Lord Carter's report said 'the rationale for "switchover" from analogue to digital cannot simply be transferred from television to radio'.
Digital radio take-up would need car manufacturers, the retailers and the BBC to 'increase the attractiveness, availability and affordability of DAB'.
Amanda Barrett, radio engagement specialist at Universal McCann, said there is a 'desperate need' to make DAB more appealing. 'People are not listening to digital radio so it is difficult to monetise, and DAB is not giving the same ad opportunities as internet radio.'
RadioCentre chief executive Andrew Harrison believes digital stations need to air exclusive content. 'That would be transformatory,' he said.