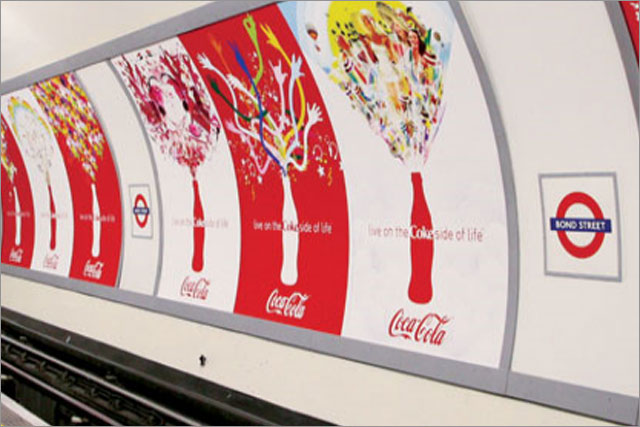 In August CBS Outdoor sensationally announced its intention to cancel the London Underground contract if issues surrounding the late running of upgrade work could not be resolved.

Following CBS Outdoor's announcement Richard Parry, Transport for London's (TfL) London Underground director of strategy, told Media Week that CBS did not have any grounds to terminate the tube contract.
But today the two parties said they had patched up their differences.
Graeme Craig, commercial development director at TfL, said: "Following discussions with CBS Outdoor we have reached a comprehensive agreement that sees CBS Outdoor continue to run the commercial advertising concession for London Underground. We are delighted to be maintaining our long and successful relationship with CBS Outdoor."

Antonio Alonso, chief executive of CBS Outdoor International, said: "We are pleased that our partnership will continue on what is undoubtedly the best outdoor advertising estate in London and we look forward to working closely with TfL and London in the exciting lead up to the London 2012 Games and beyond."
The London Underground outdoor ad contract is believed to be the largest in the world and was believed to be worth an estimated £1bn in revenue when it began in 2006. The contract is due to run until 2015.
Although there had been industry speculation about the London Underground contract for some years the first time CBS Outdoor confirmed there was a problem was in April when it said it was to claim damages in the High Court.

CBS Outdoor argued that the "massively delayed" Public Private Partnership construction projects on the London Underground denied it the opportunity to complete its upgrade work in a "timely fashion and within budget".
Despite CBS Outdoor's insistence that the issue was not about ad revenue, figures from the London Mayor's office covering the four years up to 2010 showed that while Tube ad revenues had declined since the contract was signed, the amount CBS paid to TfL had vastly increased.

A spokesman for CBS Outdoor confirmed that all legal action had been called off and all differences between the two parties had been resolved but refused to comment on the terms of the settlement.
Following the departures of former CBS Outdoor managing director Mike Moran and commercial director Mark Chippendale in June, it is understood that the negotiations have been handled by CBS Corporation's New York-based management.
The London Underground estate includes 31,000 traditional poster sites at stations and 88,000 panels in train cars as well as an extensive digital network including cross track projection, LCD digital screens and digital escalator panels.