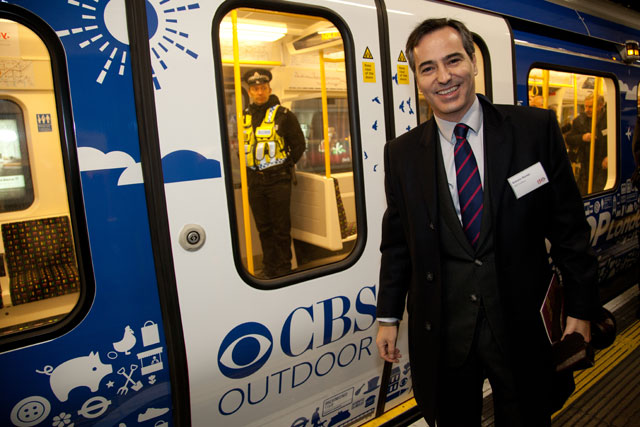 The train will run on the Metropolitan Line throughout 2013 and is designed to showcase London scenes, depicting different aspects of life in the city under the themes of work, shop and play.
Each of the train's eight carriages will include images of the Thames running through the capital, as well as other famous landmarks, skylines and scenes of the city's nightlife.
The creative was designed in collaboration with the creative agency Clinic.
Simon Harrington, marketing director at CBS Outdoor UK, said that the campaign is a "great way to reach out to Londoners as they go about their daily lives".
Harrington said: "Being a part of these celebrations is amazing, there is so much history steeped in the Tube and London Underground, and we have a long history ourselves in engaging the traditionally hard-to-reach but valuable and hyper-connected London audience."
Last year, CBS Outdoor formed its Work.shop.play research initiative, an online panel of Londoners who work, shop and play in the capital, to produce insights into the behaviours and opinions of London's urban audience.
Harrington said the panel gave CBS Outdoor an "unprecedented level of engagement and understanding of the London audience".
Two of the carriages will be dedicated to depicting "a local's love of London", a nod to an upcoming CBS Outdoor UK campaign called '#lovingldn', due to launch soon.
Last year, CBS Outdoor's 'Look For Longer' campaign asked people to work out what Tube station each of the images on a cryptic ad campaign stood for, in a bid to get people engaged with Tube advertising.