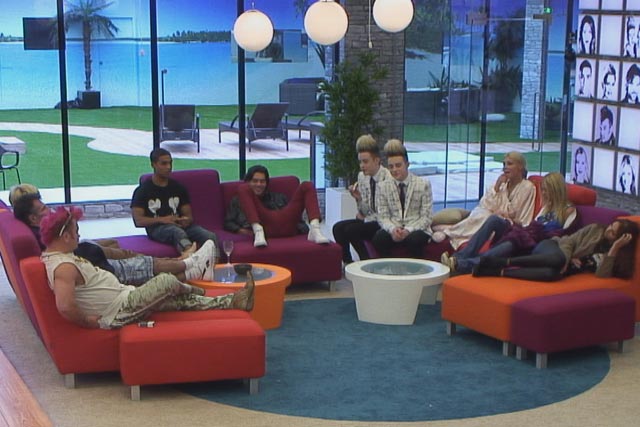 Since 'Celebrity Big Brother' started (on 18 August), the show has been watched by an average audience of 2.35 million when it has been broadcast at 9pm, and 2.25 million when on air at 10pm.
Compared to the slot averages for the same period (18 August to 1 September) last year, the reality show has increased Channel 5's audience from 1.61 million between 9pm and 10pm, and from 1.16 million between 10pm and 11pm.
ITV has struggled to retain audiences over the summer and 'Celebrity Big Brother' has beaten ITV1 twice in the past five days in the 9pm slot.
Last night, an average audience of 2.10 million people watched former Atomic Kitten and reality star Kerry Katona get cross with 'The X Factor' contestants Jedward, between 10pm and 11pm on Channel 5, a 10.8% share of the available audience.
"Celebrity Big Brother' burst onto Channel 5's schedule a fortnight ago with an audience of 5.08 million, making it the fourth-most-watched show in the channel's history, and the highest rating show that was not a film or football game.
As the graph below shows, apart from last Saturday (27 August), since launch, the audience of 'Celebrity Big Brother'' has stayed above two million, with many of the shows delivering around 2.5 million viewers, a large audience for the channel.
Despite struggling earlier in the week at 9pm, ITV1 performed well last night with '9/11: Day that Changed the World', which was watched by 5.14 million viewers between 9pm and 10.30pm, a 23.1% share of the TV-viewing audience.