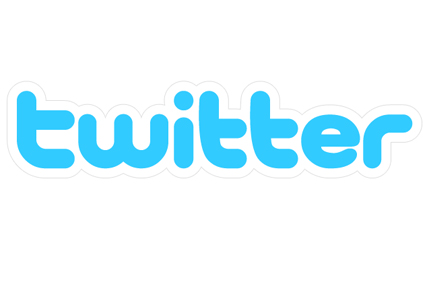 In March this year Twitter celebrated its fifth birthday, with buzz around the social networking site greater than ever.
With all of its hashtags and widgets, the Twitterverse we know today has evolved enormously from that which existed five years ago.
One hundred and forty characters no longer simply allow Tweeters to share their thoughts and chat with 'friends'; they are now giving brands a whole new platform to reach consumers.
Celebrity endorsements on Twitter are becoming rife, with the likes of Liz Hurley tweeting the delights of Estée Lauder, and Daisy Lowe extolling the virtues of Range Rover.
This is causing controversy in some quarters because, in a world where advertising by and large has to be clearly flagged, Twitter can blur the boundaries and the exact nature of celebrity-brand relationships is not always clear.
With the spotlight firmly on Twitter, what effect these celebrity endorsements have on younger people is a question marketers are keen to answer.
Recently released data from Kantar Media's TGI Youth survey reveals exactly who these young Tweeters are and how they can best be targeted.
Overall, 10% of all young people in Britain aged 7-19 use Twitter. This figure has risen by more than 60% in the past year, indicating just how fast Twitter usage is growing amongst British youth.
By contrast, only 4% of adults aged 20+ read or write Twitter feeds. This disparity between the young and their older counterparts stretches to social media generally.
TGI reveals that only 33% of those aged 20+ in Britain use social networking sites compared to 80% of 7-19 year olds.
Thus, it is younger people who are particularly likely to encounter Twitter's growing number of celebrity endorsements
Celebrity association can of course be both positive and negative, meaning a careful pairing of celebrities and brands is essential.
Not all celebrity endorsements will reap the benefits of a young, Twitter-savvy audience. Youth TGI data reveals particularly popular celebrities for 11-14 year olds include Ant and Dec, admired by 59% of the group, as well as Cheryl Cole and JK Rowling.
Older youths (aged 15-19) tend to prefer American stars, with 49% admiring Will Smith and 47% Johnny Depp.
Conversely, Paris Hilton and Katie Price are the most disliked celebrities, both hated by over 40% of 11-14 year olds.
These high percentages indicate the power of celebrities to make lasting impressions on kids. In theory it should follow that Ant and Dec and Will Smith would be especially influential and Paris Hilton scarcely so.
However, when it comes to kids that use Twitter, understanding how influenced they are likely to be by what they view online is essential when determining how much sway celebrity opinions expressed on the internet may have over them.
Kids who use Twitter are a third more likely to be influenced by the internet than the average 11-19 year old.
They are also 21% more likely to be influenced by other people's online opinions when making decisions about purchases.
In general, these Twitter-using young people are a well connected, media-savvy group, more likely than their peers to be amongst the heaviest fifth of consumers of most types of media.
Magazines, newspapers and the Internet represent particularly strong matches for these Tweeters.
Youth TGI data reveals that 15-19 year olds who use Twitter are 24% more likely to use their debit cards for online shopping.
Their readiness to make purchases online, and the fact that 58% of these Tweeters are online for 25 hours or more a week, suggests that not only are many of them likely influenced by celebrity tweets, but they could also well be acting upon them with their wallets and purses.
As young people become more internet-savvy, the two-way engagement offered by Twitter provides brands with a whole new way of reaching consumers.
The landscape of Twitter will undoubtedly change further, with the recent proposal of Facebook-style brand pages likely to take hold, making advertising on the site more transparent.
Until then, celebrity endorsements seem set to continue, with younger people especially likely to feel their effects.
Alice Dunn, marketing executive, Kantar Media.