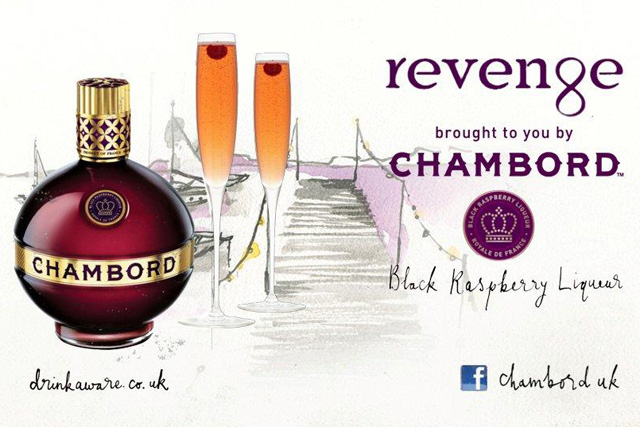 Chambord, with agency Duke and Earl, has created a series of idents to be aired around the ABC Studios drama set in the millionaire's playground of the Hamptons. The three idents, in Chambord's ink Sketch look and feel, will be five-, 10- and 15-seconds long.

The sponsorship deal, brokered by UM London, aims to grow the Brown-Forman owned brand's awareness and usage among 25-34 year-old women.

The 22 one-hour episodes will be aired each Monday at 9pm on E4 and aired on 4OD from this week.

Charlotte Ashburner, senior brand manager for Chambord, said: "'Revenge' is perfectly aligned with our brand and I am delighted to have Chambord showcased with this fabulous female-focussed show.
"The series has been a huge hit in the US and I don't doubt that its glamour, excitement and fast pace will strike a chord with our Chambord consumers in the UK," she added.