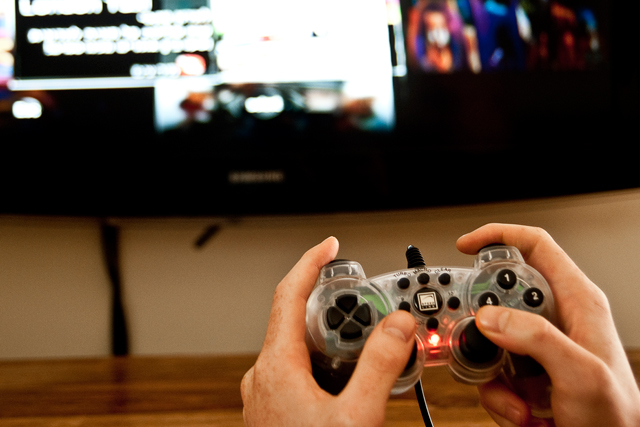 Latest insight from Kantar Media's TGI survey reveals that just over 27 million British adults aged 15+ have a games console in their home.
Of these, 11 million (41%) are main users. These main users are predominantly male (66%), fitting the image of the archetypal gamer.
However, this image of a gamer is changing, with increasing numbers of women becoming main users. The proportion of female main users has increased by 5% (three million) in the last four years, whereas the proportion of males has increased more slowly at 4% (two million).
Both increases are clearly due to the rising popularity of gaming, but it is significant that the number of women gaming is growing faster than men.
Nintendo's Wii has been the biggest driver in the change of console demographics. Kantar Media's 2012 FutureProof survey shows that women accounted for just over half of those who claimed to have a Wii in their household. Further qualitative research highlights the social element of playing the Wii as a major driver of this.
The expression 'heavy gamer' tends to conjure up images of geeks, however, insight from TGI reveals that those who spend more than 10 hours a week on console games are an animated bunch.
They are over twice as likely as the average British adult to wear designer clothes and 89% more likely to want their car to catch people's attention, suggesting a flashier side to them. They are also significantly more likely to see themselves as risk takers and they like to stand out in a crowd.
In line with their love for video games, these heavy gamers are also into their technology.
They are well over twice as likely as the average British adult to buy products before most of their friends.
They are also significantly more likely to prefer watching films in 3D and love buying the latest gadgets and appliances.
They also like to keep connected on the move: they are 72% more likely to claim they cannot live without the internet on their mobile phone.
Of particular interest for marketers is the fact that these heavy gamers are pro-advertising. They are 35% more likely than the average British adult to openly admit that they like advertising and 49% more likely to believe that advertising helps them make the best purchases.
They are also 91% more likely to buy products from companies who sponsor TV programmes.
Their disposition to advertising in general suggests these heavy gamers could well be responsive to in-game advertising.
They are 85% more likely than the average British adult to notice ads on the internet, which bodes well for advertising and marketing within video games.
In terms of reaching these heavy gamers, the internet and cinema are the most efficient means of doing so.
They are over twice as likely as the average British adult to be in the heaviest 25% of internet consumers.
They are also over twice as likely to visit the cinema two or three times a month - their favourite genres are martial arts and disaster movies.
With the internet one of the most efficient means of reaching these heavy gamers, insight from TGI Clickstream, a new solution from TGI that links product and brand consumption with metered online behavioural data, reveals their online habits in detail. In keeping with their love for gaming, these heavy gamers spent an average of seven hours in the last month on the online gaming website pogo.com.
When it comes to average time spent on site per visit, pogo.com also ranks highly: the average time spent by heavy gamers per visit in the last month is 22 minutes - 10 more minutes than the average adult spends on the site.
When on pogo.com, these heavy gamers have viewed an average of 11 pages per visit in the last month, compared to the national average of eight page views.
Alice Dunn, marketing executive, Kantar Media