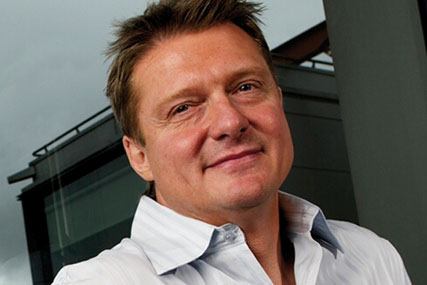 The change, which will lead to 22 redundancies in its commercial division, are made up of a mixture of people from across the five divisions of the sales department agencies, internal airtime, strategic sales, sponsorship and new media.
Included in the 22 are the four staff being made redundant as a result of the closure of Channel 4's interactive and mobile ad sales operations, revealed by Mediaweek.co.uk yesterday.
From 31 December, the broadcaster will no longer offer interactive red-button ads. It ceased offering red-button options behind broadcast content at the end of 2005, but will now no longer offer the option to click through to additional content behind ads.
The broadcaster is also ceasing to sell ads around its mobile content.
Channel 4 currently produces a 20-minute rolling loop of short-form TV content, broadcast across the major mobile phone networks, which carries advertising.
Shortened versions of programmes such as Hollyoaks, Grand Designs and Supernanny all feature on its mobile platform, but from 31 December these will no longer carry any advertising.
However, unlike the interactive ad business, it is understood Channel 4 is open to restarting this area of the business, should appetite for mobile content significantly increase.
Andy Barnes, Channel 4 sales director, said: "People have been made redundant from across each of the sales teams as we had to strip back due to the wider consultation process going on. There will be no big changes to our strategy, apart from shutting down mobile and interactive, as we simply don't think we can make money out of those areas. Every remaining section of the division is vital to Channel 4's commercial future."
The closure of these divisions is part of Channel 4's cost-cutting drive, aimed at saving 100m over the next two years, which will result in 150 job losses in total.
It has already closed down 4DS, its third-party digital advertising sales business, and withdrawn from digital radio, but remains part of the 4Digital Group radio consortium.