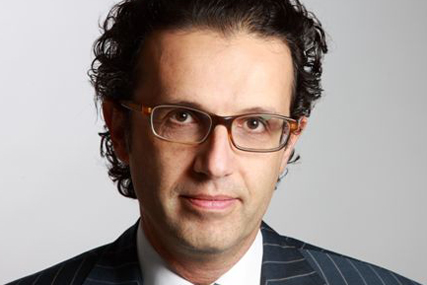 Abraham's speech at the Royal Television Society event last night focused on how he and his management team will "navigate through this next decade of digital".
He said: "As we enter this decade of connected viewers, C4's mission will be to give people an even more personal and unique experience. We know Channel 4 already generates deep engagement with its viewers. Our new plans will exploit technology to bring them far closer to the programmes and people they love than was ever possible before."
But he stressed that Channel 4's deeper engagement with viewers would benefit advertisers.
"We will use this understanding not only to improve the viewer experience but also to innovate our advertising offer," he said. "This is just one of a series of investments we will be making to innovate TV's ad model."
Abraham paid tribute to the work of Channel 4's exiting commercial director, Andy Barnes, whom he credited with building its market positioning over the years, "based on our delivery of the young and upmarket audiences that advertisers covet".
"Andy's successor will, in the coming years, be able to add a relationship layer to that proposition, underpinned with data," he said.
Earlier this month, Channel 4 reported that TV ad revenue grew 12.5% year on year to £794.2m in 2010.
Abraham also sung the praises of TV audience-measurement body Barb, saying "We intend to ensure that our core trading currency is maintained as the gold standard, but alongside it, we are working on major innovations that can give us additional and complementary data about our audiences, which will further strengthen our long-term position in the ad market.
"Our forecasts suggest to us that around two-thirds of all TV audiovisual content viewing time (on TV, PC and mobile) will be tracked intelligently in some way by 2020."
He said by investing in innovations, Channel 4 would be able gain personal data from viewers that could be used by advertisers.
"But – who's controlling the data and who has access to it? In my view, this should be a central issue in Ofcom's proposed review of airtime trading. Future ad sales models are unclear, but two things are certain – change is likely and data is becoming more important.
"Of course, first and foremost the data that is generated by these new activities belongs to our viewers. But our early research suggests that we will gain permission from a significant proportion of them to share it with us in return for a closer relationship with C4.
"For example, we launched our 4oD iPad app three weeks ago – over a quarter of a million people have already downloaded it and a significant proportion of them volunteered to register with us in the process."