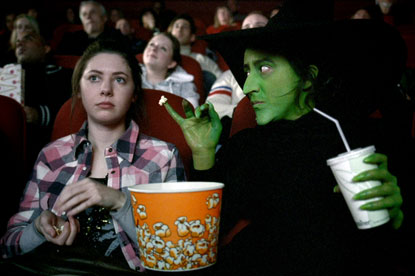 The break, which will be aired every Tuesday, will start and finish with Orange indents and feature up to four movie trailers, with new releases such as Paramount's GI Joe.

Orange did not use its incumbent ad agency, Fallon, for the ad; instead, the creative was produced by The Outfit.

The break, called the Orange Movie Zone, will be broadcast on Channel 4 immediately following Hollyoaks, on E4 just before Hollyoaks and on Film4 before the 9pm film.

It will also be aired as a pre-roll on 4oD, Channel 4's video-on-demand service, on Tuesdays throughout the campaign.

The deal was negotiated by Peter Clark and David Amodio at Channel 4 Strategic Sales, and Ian Stevens, an account director at Mediaedge:cia.

Clark said: "Conventional wisdom suggests you should have clashing adverts in the same break but we wanted to do something completely different and create a destination break that would become a genuine appointment to view."