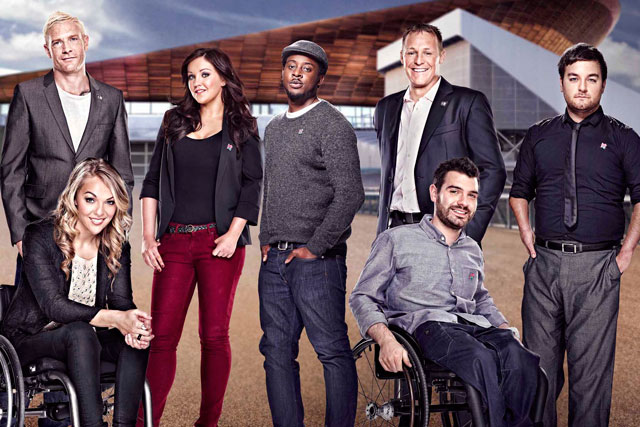 According to unofficial overnight figures, the main Paralympic show on Channel 4 between 7.30pm and 10.30pm had an average audience of 2.44 million viewers, an 11.1% share. The broadcaster's coverage is sponsored by BT and Sainsbury's.
An additional 105,600 watched the four-hour show on Channel 4+1.
The peak audience on BBC One for the first day of action in the Olympic Games, a Saturday, was 8.7 million viewers, more than two and a half times bigger than Channel 4's peak audience last night.
Britain's athletes got off to a great start in the first day of the 2012 Paralympic Games winning two gold, one silver and two bronze medals and ending the day third in the medals table.
Channel 4 achieved a 15-minute peak of 2.99 million viewers between 9pm and 9.15pm across Channel 4 and Channel 4 HD as the Great Britain team was beaten by Germany 77-72 in the wheelchair basketball.
The five-minute peak of 3.2 million viewers was also achieved during the basketball game across Channel 4 and Channel 4 HD. The peak was 3.3 million when the contribution from Channel 4 +1 is included.
At the crucial 9pm hour the most watched show was the police drama 'Good Cop' on BBC One and BBC One HD with an audience of 4.1 million viewers, a 17.8% share of the TV watching audience.
On Wednesday night Channel 4's coverage of the Paralympic opening ceremony was watched 10.9 million viewers, the highest audience for Channel 4 in at least 10 years and one of the highest audiences in the channel's 30 year history.
Follow @MaisieMcCabe