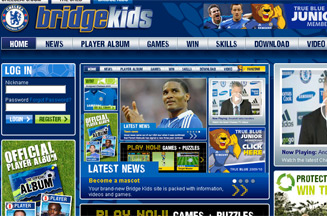 Developed by John Brown, Bridge Kids supports the Bridge Kids magazine, published by John Brown since August 2008, to target junior supporters of the team.

The new-look site has 'virtual sticker books' that get kids returning time and again to add to, review and complete their collection online; video soccer skills tutorials from the club's own playing and coaching staff; community areas; and fitness and nutritional tips and courses to make sure the next generation of footballers and fans alike are fit, active and healthy.

The site is free to access but requires parental approval and registration.