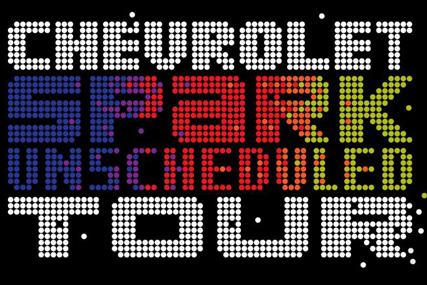 The Chevrolet Spark Unsheduled Tour will run from April until June and marks the brand's first foray into branded music as a form of leveraging its marketing muscle.
The tour will promote the manufacturer's new Spark five-door city car. The tour will feature indie band The Mystery Jets travelling to a number of UK cities, including Birmingham, Manchester, Liverpool, Newcastle, Brighton, Edinburgh and Bristol.
Consumers can log on to a dedicated microsite, www.sparkunscheduled.co.uk, and vote for where in the city they would like the gig to take place, as well as applying for free tickets to the event. Users can also use the site to 'graffiti' a digital image of the car.
The first concert will take place on Thursday (8 April) at the Vinyl Factory in Soho, central London, with supporting DJ sets by BBC Radio One presenter Nick Grimshaw, musician Jack Peñate and producer Bullion.