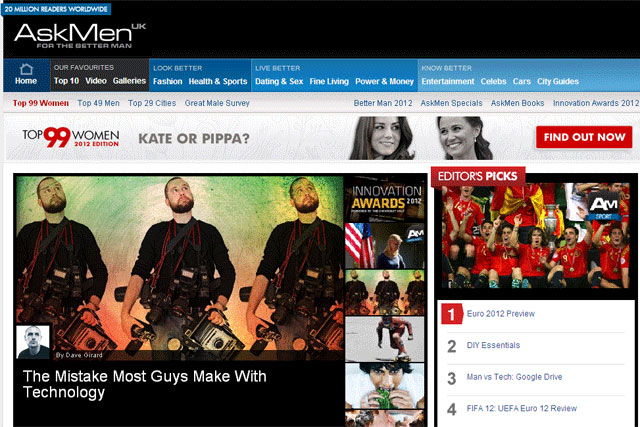 AskMen is promoting the Volt in a six-week campaign in a partnership brokered by Carat, utilising ad placements and site takeovers across AskMen and the bespoke Innovation Awards microsite.
Mark Terry, managing director for Chevrolet UK, said: "The partnership with AskMen Innovation Award is an ideal one for the Volt. The car is designed to appeal to individuals who value style, technology and individuality above all else, and that very much fits the profile of Ask Men's users. It's a natural fit."
AskMen claims that its content reaches more than 800,000 UK males a month, offering advice on fashion, health, and technology.
Each awards category has a shortlist of 25 items, handpicked by AskMen's team of resident experts and writers, including veteran technology journalist Steve May, former T3 News Editor Matthew Hussey and broadcaster Ian Collins.
Readers are encouraged to share their voting choices with friends across their social media profiles.
Mike Goldstein, publisher of AskMen UK, said: "We're excited to be partnering with Chevrolet for the first-time on the Innovation Awards, as we wanted to recognise and celebrate the technology that's made the lives of men easier over the last 50 years."
He added: "Our gadget and technology channels are among the most popular content on the site, so it's a great chance for our influential audience to have their say."
IGN relaunched AskMen in December 2010 in a move that was supported by a consumer sponsorship deal with the battery brand Energizer.
AskMen was founded in 1999 by three graduates from Concordia University in Montreal.
Follow Nick Batten on Twitter @NickBatten2