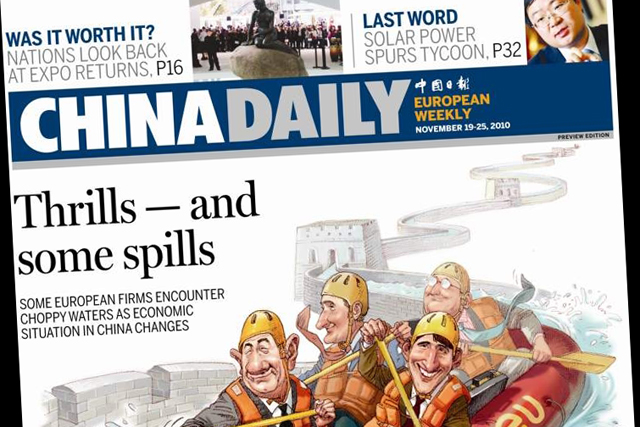 The newspaper will carry advertising and is to be called the China Daily European Weekly, and priced at £2.
It will launch tomorrow (Friday) with a print run of 25,000 in the UK and goes on sale at a number of outlets, including WH Smith. Distribution is expected to be concentrated in London.
Editorial coverage in the paper will span politics, business, culture and society and its target demographic is both European and Chinese readers.
Renzhong Zhi, general manager of China Daily UK, said: "We identified a gap to provide a useful source of news and analysis to European businesses seeking to better understand and engage with China.
As more partnerships develop between China and the West, it is crucial that there exists a regular source of insight on changing trends."
The debut issue of China Daily European Weekly will have an overall print run of 35,000 copies, as it will also be sold in Brussels.
China Daily is a state-run newspaper with a worldwide circulation of nearly 400,000.
The launch of China Daily European Weekly follows the launch of China Daily US and Hong Kong editions of the title.
The title has an independent editorial board.
A number of publications, including the Wall Street Journal and Bloomberg BusinessWeek, have specific European issues.