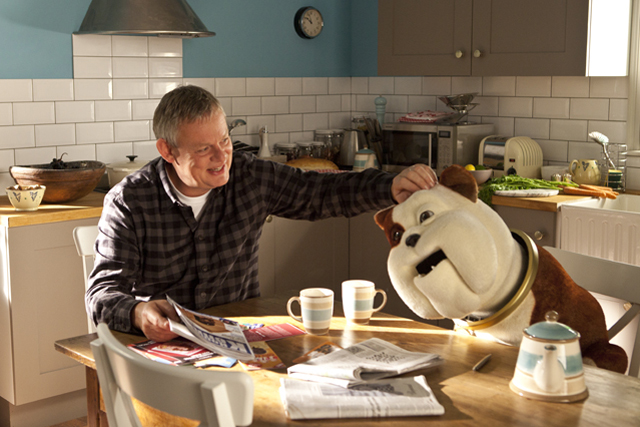 The ads, part of marketing spend believed to be in the region of £50m, see Clunes become the owner of a new, animatronic version of the Churchill nodding dog. The two travel together on a Triumph motorbike and sidecar through the English countryside, helping out neighbours in trouble.
Speaking to Marketing, newly-appointed marketing director Amanda Walker said the ads aimed to demonstrate trust in the brand through the relationship between Clunes and the dog.
"[Clunes] is in every frame of the ad, so rather than Churchill interacting with lots of celebrities, there is one key relationship. [Clunes] is highly credible and consumers have grown up with him, so he lends extra trust to the campaign," said Walker.
She added that the RBS-owned brand will be looking to expand its level of digital and social media activity, including additional content featuring the two characters.
Previously, Churchill ads featured disbelieving members of the public hearing about Churchill's encounters with celebrities, including Rolf Harris, Roy Walker, Melanie Sykes and Ricky Hatton.
Separately, parent company RBS Insurance, which is preparing for its sell-off by RBS Group, recently unveiled a new centralised marketing structure.
The insurer, which also owns the Direct Line, Green Flag and Privilege brand, promoted former Direct Line lead marketer Kerry Chilvers to the role of director of brand, customer and proposition across its brand portfolio.