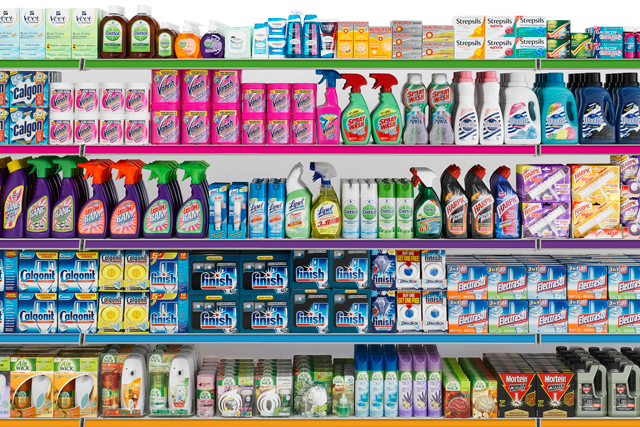 RB brands include Cillit Bang, Nurofen, Dettol and Finish. The company reported a 13% rise in pre-tax profits from £1.89bn to £2.14bn, in the year ending December 2010.
Revenue climbed 7% from £7.75bn to £8.45bn in the period.
Bart Becht, RB chief executive, attributed the company's performance partly to its marketing activities.
RB acquired Durex maker SSL International last year for £2.5bn in an effort to diversify its portfolio. The company said it is working towards 4% net growth from the business in its first fully integrated year.
But sales in Europe, which make up 41% of net revenue, dipped by 1% against a challenging economic backdrop.
RB countered the difficult market by upping its marketing spend in 2009. The company increased marketing spend by 8% to maintain sales across its portfolio, which spans health, personal care, and household brands.
Becht, commenting on the full-year results, said: "Reckitt Benckiser enjoyed another year of market-beating results, despite declining global market growth. This is further evidence that our strategy of focusing on our Powerbrands, behind new product initiatives and high levels of marketing investment, is one that continues to deliver.
"For 2011, we are aiming for another year of above industry-average growth."
In January, RB cut the amount of carbon generated annually throughout the lifecycle of its product lines by 11% between 2007 and 2009, as part of its Carbon20 programme.