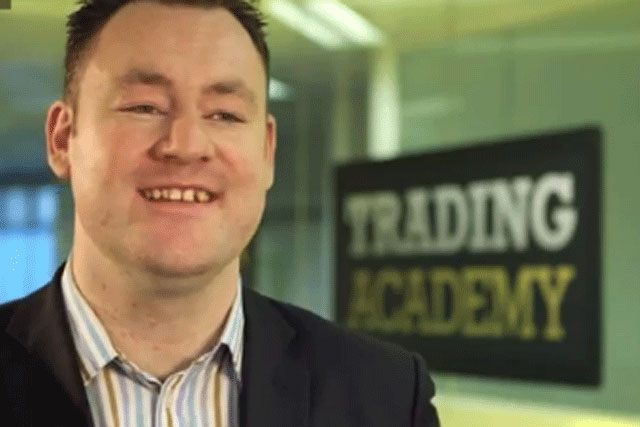 It hopes to cement a positioning around educational content that will help it both engage existing customers and expand the market for spread betting.
It has laid the groundwork with this autumn's launch of an 'Apprentice'-style online competition called the Trading Academy, to which it has allocated 9% of its UK marketing budget for the year to 31 March 2013.
The competition, which pitted eight aspiring traders mentored by two City Index specialists against each other, was backed by a six-part online video series, social media engagement and the chance for the public to join in.
The £100,000 prize was won by John Walsh, a client services executive who is training to become a black cab driver, generating additional media interest. Walsh's victory in the final episode can be seen in the video at the bottom of this page.
According to Joshua Raymond, group head of content at City Index, the initiative produced the brand's best acquisition month on record for 2012, with a 40% increase in new accounts compared to the monthly average for the year.
City Index is planning to repeat the competition in 2013, but will follow it up first with more online content focusing on teaching people to spread bet, featuring contestants who appeared in the first series.
Paul Cassidy, global head of marketing at City Index, said: "The Trading Academy is a key component of our education proposition and helps to cement our position as a leader in client education and training.
"All marketing channels have vastly outperformed our expectations, including social media, where we continue to grow and dedicate more resources."

The Trading Academy was produced and distributed online by Kameleon, which describes itself as a brand content agency and is part of giant production company All3Media.