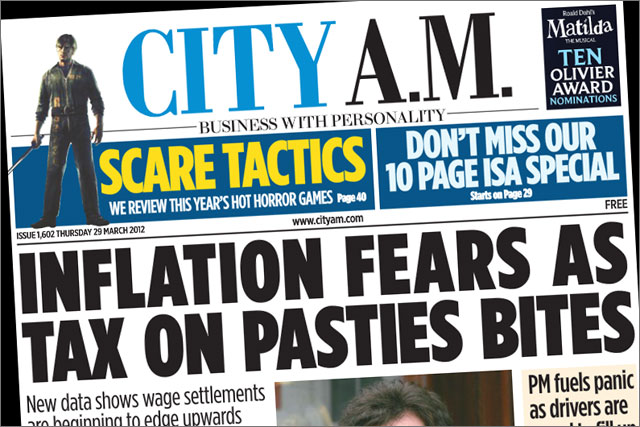 Senior executives from CityAM are visiting media agencies to gauge potential advertiser response to the extra copies, which will also include a small increase in its advertising rates.
The expanded distribution is set to be introduced at the start of May, and will also involve increasing its distribution in south London.
According to Audit Bureau of Circulations (ABCs), CityAM's latest distribution was 98,573 in February. It will now increase this to around 130,000.
The business paper is currently distributed in 47 stations in Surrey and 20 in Kent. But this will be upped significantly because of the increase in distribution.
CityAM's readership is made up of professionals in the City, Canary Wharf and other high business concentration areas. Its advertisers tend to be high-end advertisers.
This week the paper introduces a modest redesign to its pages.
Describing the redesign, Jens Torpe, CityAM chief executive said they were modest and that "most of the readers wouldn't notice them."
In the past, CityAM has considered launching in a number of other cities across Britain, but has yet to do so.
Follow John Reynolds on Twitter @johnreynolds10