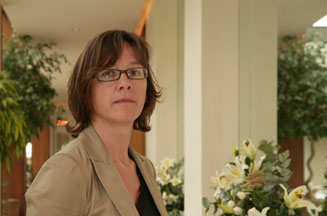 Harrison-Church replaces Helen Buck, who moves over to the position of business unit director for grocery. Harrison-Church will report into customer director Gwyn Burr, while Buck will report to trading director Mike Coupe.
Prior to joining Boots, Harrison-Church was marketing director at KFC. She quit her role in 2005. Her CV also includes a stint at Unilever, where she eventually became brand director for Lynx.
Buck, who was named the 76 most influential UK marketer in Marketing's 2008 Power 100 list, was responsible for bringing Jamie Oliver to the supermarket to front its ad campaigns. Prior to joining Sainsbury's, Buck worked for eight years at management consultancy McKinsey as well as marketing stints at Safeway, Woolworths and Marks & Spencer.
The shake-up also sees Tesco director for marketing planning Andrew Mann join as customer insight and loyalty director. He starts his new role in February. Mann, who had been at Tesco since 2004, had previously been Tesco Clubcard director.
He joined Tesco from British Gas in 2004 having previously worked at Schweppes where he launched Oasis and Dr Pepper. Mann moved to Coca-Cola following its acquisition of Cadbury Schweppes.
Sainsbury's has announced an internal consultation with staff, which may lead to the loss of 300 jobs at its head office.