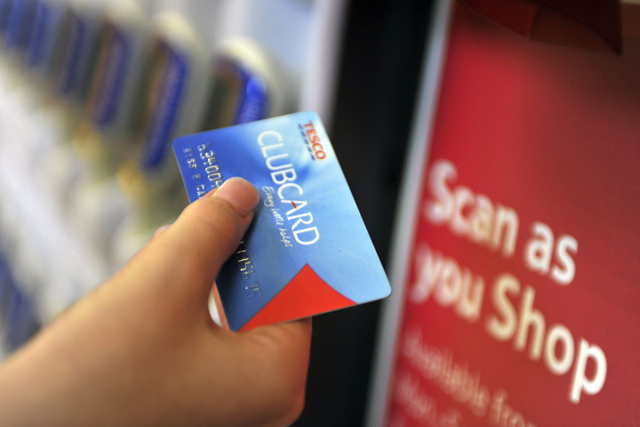 Tesco is currently attempting to capitalise on the digital revolution by holding hackathon events to bring people from around the grocery business together to work on new product ideas.
Miles, who was speaking at the IGD online retail conference in London today, claimed that a hackathon in Welling saw Tesco staff create – in under 24 hours – an app that allowed customers to understand more about healthy product alternatives in "real time".
He said: "In the future, I'm hoping we can ask our suppliers and manufacturers to come and work with us on these hackathon events."
Miles also said Clubcard was the "key thing" for the supermarket's online shopping evolution because it allowed the company to "understand how customers are shopping through the channels and how customers are evolving".
He discussed how Tesco had been tracking the shopping behaviour of a real-life couple called Dave and Sue since 2009 to understand how their behaviour was changing.
He described how they are now using online to adapt their shopping dynamically throughout the week as opposed to doing a weekly shop at a Tesco Extra store.
Miles said Clubcard had helped Tesco understand that today, the "shopper journey is not linear or predictive, it's iterative", as shoppers added and removed products from their online shopping basket throughout the week.
The notion of "hyper-connectivity" and the "always-on consumer" is generating new consumer trends around "immediacy" and "smart boredom", according to Miles.
He said 'smart boredom' is the theory that downtime is no longer unproductive as people carry out activities such as checking emails on their smartphones as they wait in a queue.
Miles added that mobile was becoming increasingly important to Tesco and changing the path to purchase. He pointed out that Tesco now received 10% of online orders through mobile, while mobile now accounted for 20% of overall traffic on its site.
Speaking at the same event, Google senior industry retail head John Gillan said Google had worked with Tesco to map the inside of the megastore in Watford for Google maps.
Gillan said: "You can imagine a world where you can shop a virtual store and add items to your basket."
Ben Miller, head of shopper insight at IGD, pointed out the grocery industry had only scraped the surface when it came to tapping into the huge potential of mobile.
Miller said that while the number of people who owned a smartphone or tablet had grown from around 50% to just under 70% between 2012 and 2013, only 2.5% of people completed an online shop on a mobile phone last month.